Free Features of Our inDriver Clone AppThat Others Ask Yo To Pay For
Check Out the Advanced Features of our inDriver Taxi App combined with on demand Delivery App
The on demand parcel delivery app has been designed to deliver parcels on demand. By combining this app with the on-demand taxi app, we have designed a brand new product - the delivery with taxi app to give our users the best of both worlds.
That is why many entrepreneurs prefer to invest in our on-demand delivery App with Uber clone App so as to come up trumps in all cases. Users who want a ride only or a delivery only use this app for the service they require. In both cases, you get a commission! Same way the drivers will get request for trip as well as for parcel deliveries; so they will also earn both ways. The search for rides or deliveries ends with your app!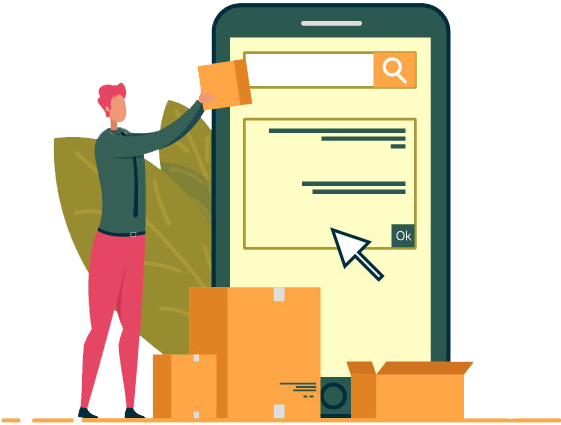 Uber Taxi with Delivery AppMatchless script and user interface
A great user interface and a solid script are the foundation for our successful indriver clone app script. This is why our team of expert technical professionals have put in a lot of effort in trying to ascertain that the script of the site is flawless. Having been structured over the base of the pre existing taxi app clones that have been used by millions of users this app is sure to succeed.
It is a responsive website and thereby works quite seamlessly on any device like iPhones, other smart phones, tablets, laptops and PCs, regardless of the platform like Android, iOS etc.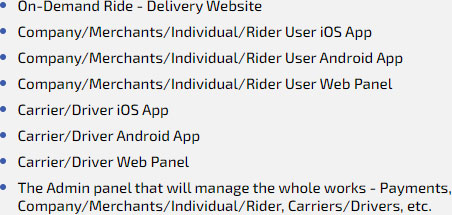 TIME TO CATCH THE LIVE DEMO VIDEO FOR TAXI COMBINED WITH DELIVERY APP!
Look at the video below to know exactly how this indriver clone app works. It gives a detailed explanation on how to use the app at every step.
Delivery With Taxi App One App Two possibilities
This is how it works:

The users can choose to taxi a ride or get their packages delivered from a uber taxi with delivery app.

We have merged the concept of the Uber Taxi and Uber delivery clone developing Delivery With Taxi App offering ride and parcel delivery services.

Once the user downloads the app, it will ask to register / login via social media, phone number, or email id.
After the user has a login, they can create a profile filling in basic details.
This profile also includes credit card details for easy payments after the ride or delivery is successfully handled.
So, now if the user wants to book a cab, he/she will choose the "Ride now" option to book the ride which has a similar booking workflow of our Uber Clone Taxi Application.
If the user wants to send a parcel, package, a document or some stuff; he will choose the "Delivery" option, providing multiple vehicle options like Bike, Car, Truck, Bicycle, etc. to send their package. A variety of vehicles are lined up suggesting their delivery service picking information. The feature explains what kind of vehicle will be suitable to transport your parcel safely.
After this, the user feeds the details of the pickup and drop off location. The nearby drivers gets notification and the one who chooses to do the delivery will send the notification to the user.
The delivery driver arrives at the said time for the pickup and delivers the package, ending the delivery when the task is completed.
Once the package is delivered the payment is automatically deducted through the credit card details filled in right at the beginning.
It asks for feedback, ratings and Invoice generation.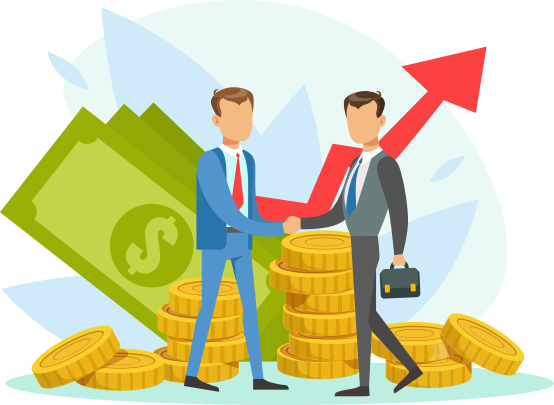 Double features, double the money!
If a single investment can reap you the benefits of a double power app, then why hesitate. This indriver clone app is the crux of any successful business model in the app world today. Invest in this now to get the maximum mileage out of it. Help your customers get a clutter free experience by having a combination application that can solve their ride and delivery issues all at once.
Get money delivered right into your bank accounts by helping people get their parcels delivered wherever they want to! A nominal investment right now will make you a part of the digital wave which is the true dream of every appreneur today.
Ride with Delivery App Demo

Buy Now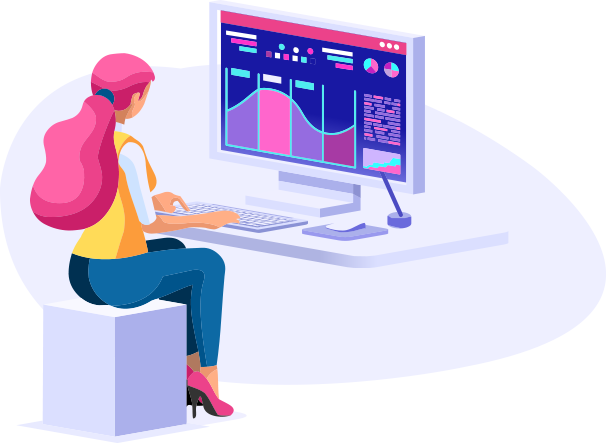 Web Panels Included
Complete app with multiple panels
This app is a service based app and therefore has many users involved in it. Our expert team of professionals have built dedicated panels for drivers, delivery drivers, users and a web panel for the administrator to handle and manage the entire operation. All the panels are simple and yet powerful to ensure the activity fright from booking the rides or getting a parcel delivered right down to the payment post service can be managed just by the click of a button. Everything in the app is intuitive and follows a healthy flow.
We pride ourselves in making apps that are no short of legendary. However, in case you have an idea that will help you call it your own even more, we would be happy to help! Tell us your exact nature of requirement and we will try to incorporate it within the existing app. Still have a few doubts? Give us a call! Need a demo before you proceed? Well, click here for a FREE demo!
View Graphical Flow
Uber Taxi & Delivery App Pricing
We Build You An App That Is Worth Using - Affordable and Transparent pricing - heading one liner Uber Taxi & Delivery App is a complete package that enables you to cover the entire market of the region you launch. Available on both iOS and Android, our New Version Features are offered at no additional cost.
Our Uber Taxi & Delivery App delivers a seamless taxi booking and ordering experience helping you stay in the minds of your customers. Have a look at what is included in the package and start your business in as quick as 7 days.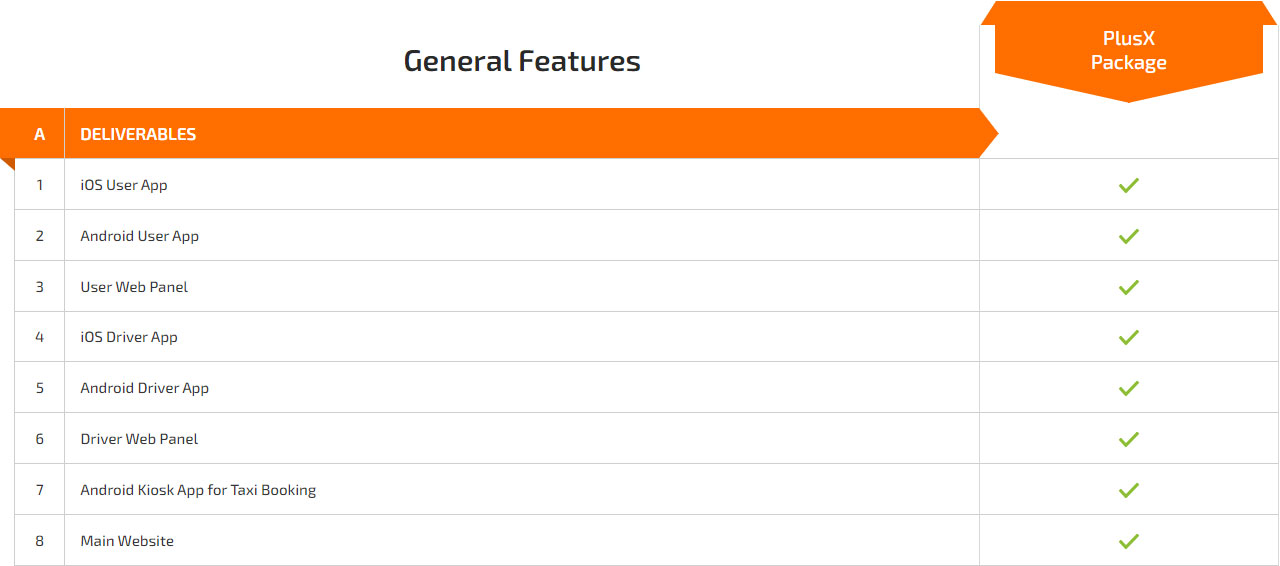 View Features & Pricing