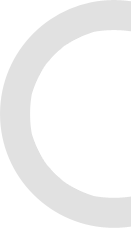 Three Pronged Success
TAXI, DELIVERY, FOOD DELVIERY, MULTI DELIVERY, GROCERY DELVIERY OR OTHER SERVICES
The more you offer, the more you get in a Business like Gojek. This Gojek clone app enables you to offer a lot more than anything that a uni service app can. When you user will open the app like Gojek, they will be able to choose from 6 main options: booking a ride like a taxi app, booking a delivery for a parcel through this app, Getting Food delivered, Getting grocery delivered, Getting multiple items delivered at the same time or availing the services from any of the 52 services that are offered in the app.
01Ride When the user chooses the "Ride" option, the user will be able to book a ride just like an ordinary taxi booking app where after pick up and drop is mentioned and the ride is undertaken.
02Delivery When the user wishes to use the delivery option, he can simply click on it and mention the size of the parcel and the pickup and drop points. Then he can choose the vehicle that is appropriate for delivery of said package and make the booking.
03 Food Delivery Now, with this feature in your app, the Users will be able to order their favorite meals from their favorite restaurants instantly!
04 Multiple Delivery Empower your users to make more than a single delivery using this Gojek clone app. An individual delivery driver will be able to accept multiple orders and devise a route accordingly.
05 Other Services There are around 52 other services that your customer can book from the app. Regardless of whether they need a nanny, babysitter, locksmith, tutor, maids, house cleaning, Veterinary doctor, or dog groomer, this app has it all. The app also allows your users to schedule appointments for a later time or avail services immediately.