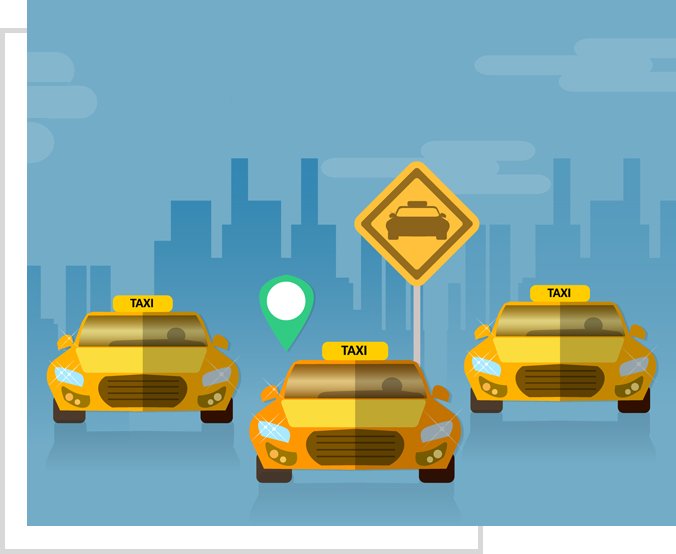 Uber Clone Script
- A class of its own
Our team of talented developers have worked on this beautiful UBER CLONE app which has been approved by the Apple Stores as well as the Google Play Stores. The beauty of our taxi booking app lies in the fact that it works fabulously across various different devices like the iPads, iPhones, Android devices and all types of smartphones, PCs and even tablets owing to its 100% responsive design. To ascertain that the app user can administer and supervise its function seamlessly, we have incorporated the following superior subsystems for the apps.
The Main Website
iOS App for the Passenger
Android App for the Passenger
Web Panel for the Passenger
iOS App for the Driver
Android App for the Driver
Web Panel for the Driver
Web Panel for the Taxi Companies
Dispatcher Panel
Billing Administrator Panel
An interactive Admin Web Panel that will help manage the full workings of the taxi app including Passengers, Rates, Drivers, Payments etc
Uber Clone App V4.1 Version Live Demo Video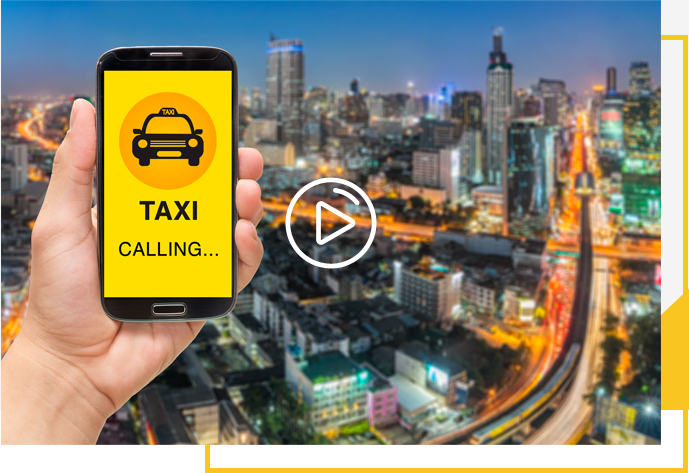 view our
live demo video
Uber clone demo video includes an explanation of the entire process between rider and driver starting from Registration/Login and Ride Booking process all the way till the end of Ride.
view video
A Warm Welcome, Marhaba and Bienvenido
to Cubetaxi Technolabs
We breathe life to your inspirations and ideas, moulding them to a breathing reality that will bring you unimaginable returns.
Forget your daily dreary and mundane routine and bring a spark to your business with our incredible and totally interactive Uber for X - on demand applications. Our Uber clone app is that perfect solution which will bring a new life and bounce into your taxi business. Buy uber clone and launch in just two days and resurrect your taxi hailing business from that boring monotony.
In today's cut-throat world, only the fittest and the most innovative businesses survive. That is why your inventions should be such that they are able to withstand stiff competition. The CUBETAXI app is one such application that will stand the test of time and emerge victorious at all times, ensuring that your business always stays at the top of the taxi league table.
A company renowned for its amazing uber clone app, uber for X script, gojek clone and great after sales support. The one stop solution for your taxi business, delivery business or a duo combination of taxi and delivery business - Cubetaxi Technolabs.
Uber clone app could be your next big leap to the realm of success. Get the Dynamic uber clone source code, designed using the latest state of the art smart technology. Uber clone script is the ideal solution for any entrepreneur who is looking to start his own taxi on demand business. They are also ideal for software companies who are looking to provide the taxi business solution to their end client.

Uber Clone App Features
Our focus is to excel. We aim at breaking the definition of innovation by offering best in class service to our customers like no one else in the market. This is why we have bunched up all the top features that will send you on your way to success instantly! We Give You The Ideal Taxi Booking Software Solution, Complete With The Following Modern And Smart Uber Clone App Features Absolutely Free – A Service That Others Would Charge You For!
Complete White Labeling

The app is yours and so should have your logo and name. Our team completely reskins your taxi app with your logo and name everywhere so that it can be launched under you banner. It's business time! Grow your brand recognition.

App submission to Google Play Store

We hold your hand all the way. We assure you that our team will do the app submission on the Android Google Play store for you. Our experienced team launches the app into the app store easily because of our technical superiority.
Open Source Code

We know you will grow. And growth will need you to modify your app in the future. This is why we give you the entire uber clone source code absolutely FREE. You won't need to come to us for every change needed! You can do it yourself anytime in the future.

Language of your choice for free!

If you do not wish to buy uber clone app in any English speaking country, you don't have to sweat it! We are offering FREE additional language integration in the app. This feature will ensure that your app works in both languages English as well as one of your choice like Spanish, Arabic (R2L), French, etc.

Currency of your choice absolutely FREE!

Not every country uses USD. This is why we offer you an additional currency absolutely FREE. This feature gives your users the ability to switch to the local currency apart from the USD option that is pre-integrated in the app.
App launch in iTunes app store

Our team has a vast experience in developing and launching uber clone app in the iOS app store. This is why we launch your taxi booking app here to ensure no rejection. We will also be your guiding light in the entire process of app submission.
Payment gateway options

Not just cash, this feature will allow your users to choose from any payment option that they seem fit including Cash, Card or even an In App Payment Wallet. This option makes all transactions secure, hassle free and effective.

Texting options

Your User will be able to chat with your Driver from the time of booking the ride to the time of beginning the journey. This feature makes it extremely simple for your Users to communicate with the drivers without having to place a call to them.

Localization Features

You can now adjust the fields in the uber clone app as per the place. If you launch the app in more than one location, you can modify the fields as per the local requirements, in terms of units of distance (miles or KMs), Type of vehicle (sedan, hatchback, luxury, SUV etc.)
FREE MANUAL TAXI DISPATCH PANEL

Don't miss out on business just because your customer doesn't have access to the internet. With our brand new manual taxi dispatch panel option, you can manually dispatch a taxi for your customers once they place a call to you.

TAXI HAILING

Losing out on money because cabs are going empty? Well, not anymore! With our Taxi hailing system, your customers will have the choice to hail empty cabs without using the uber clone app. The driver can use this feature to feed in the details directly from his app.

PICKUP AND DROP RESTRICTION USING GEO-FENCING

Don't want to go to crime lit areas? Use our Pick up and drop restriction feature! Create virtual boundaries using the new geo fencing feature that will automatically reject requests outside of your chosen area!
Uber Clone App New features available from 10th March 2018
X to y location
The latest addition to our Feature portfolio is the Fixed price for X to Y location. Now you can set fixed price zones in the uber clone app for prominent locations. For example, you can set fixed prices for the trip between the Airport and the Railway station.
This feature is extremely useful for high traffic zones or routes which take the maximum rides. You can now make it easy for your customers to get rides and your drivers to pickup people!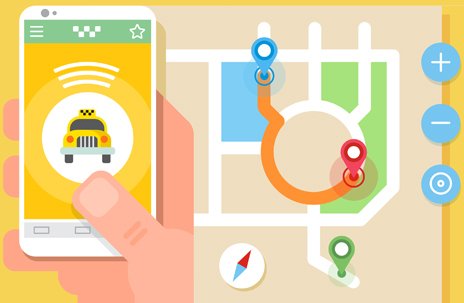 Call Masking
Privacy of your Users as well as Drivers is paramount for us. In order to secure your user's privacy as well as that of your Driver, we offer the Call Masking feature. This enables the users to place calls to the driver without revealing their personal numbers.
The taxi booking app allots a different number to them every time a call is made either by the User or by the Driver. When the call is finished, the same number can be allotted to a different app.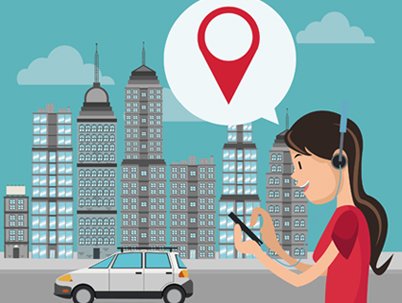 3
We have out done ourselves! We want what is best for you as a customer and this is why we bring to you a NEVER GIVEN BEFORE offer.
When you buy uber clone app, you will be able to get annual upgrades for 3 YEARS absolutely FREE!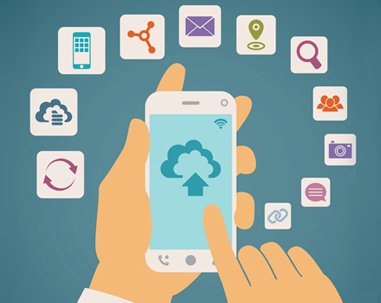 Flexible Car Rentals (Available from 15th May 2018)
Empower you customers to Rent a Chauffeur driven car chargeable on time and distance right from your app. The With this new feature, you are sure to give your customers better options and make more money! The fields are dynamic so that you can fix prices as per your choice, for example 5 miles in 10 hours at X amount.
Login via Phone Number,
Twitter, FB or Gmail
Account Verification by
Mobile & Email
Fare Estimation
Ride Now OR
Later
Cancel Ride
Track Driver
Surge Pricing
Pay by Cash, Credit
card or Wallet
Book Handicap
Accessibility Taxi
Female Special
Riders
Live Chat
with Driver
Panic / SOS /
Emergency Button
Give Tip
to Driver
Toll Calculation
(USA)
Hail Taxi
Secure Payment
Integration
Reviews &
Ratings
Ride History
Manual Taxi
Dispatch
Gods View

Login via Phone Number,Twitter,FB or Gmail
Track Drop off location
Manage your Vehicle's document through Apps
View Ride History Reports and total earnings
Option to Handicap accessibility Taxis
Edit Profile
Account Verification by Mobile & Email
Cancel Ride
Heat View
Real time in App Notifications.
Bank Account details - Admin can transfer Driver's earnings.
other Information pages
Accept Ride request in a single tap
Manage Your Taxis
Way Bill
Provide Reviews & Ratings to Rider
Invite friends and earn referral
Live Chat with Driver
Manage your Driving License & other Documents through Apps
Accept Female special Rides
Wallet Integration
Panic Option
Front Web Panel
It's not just an app! It's a website too! Your riders and drivers will be able to log in to your app through the front end web panel as well. They can manage their account details, trips, rides etc. from here.

(Live Demo)

(Live Demo)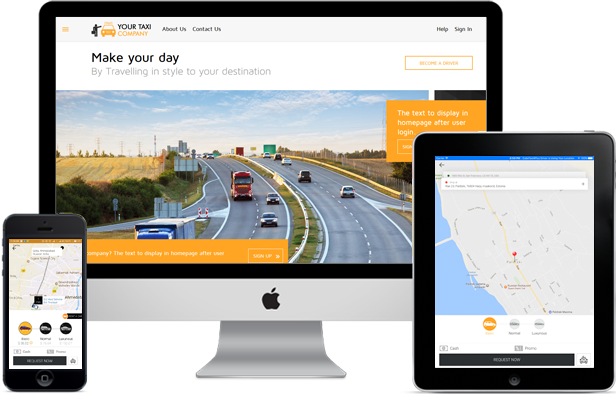 Responsive
Front Website
Manage Profile
details
Manage Documents
View Ride history
Manage Drivers (For Companies)
Manage Taxis
View Total Earnings
(for Driver & Companies)
Information Pages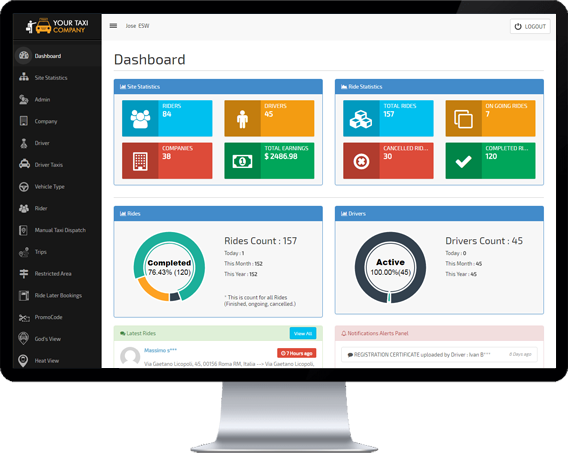 Taxi Admin Panel
A powerful Admin Panel with an attractive interface. This is the panel that allows the admin to handle everything going on in the uber clone app. The admin can set geo fences, commission percentage, add localizations etc. from here.

(Live Demo)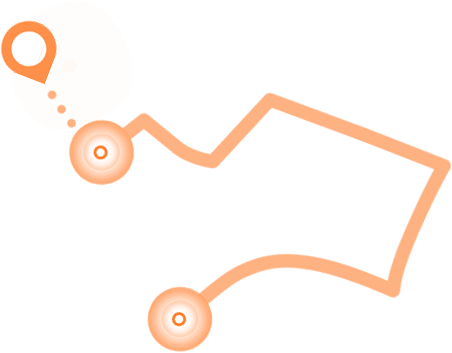 Single App for multiple Cities & Countries
Admin User's rights Management
Define different rates and commission for each Vehicle.
God's Eye View
Dashboard - Synopsis of Rider, registered Drivers, On Going Trips, Total Trips taken, Total Earnings, Latest Trips, Notifications etc..
Export Data for your MIS
Separate Dispatcher Panel
Advanced Reports
Manage Promotion Codes
On/Off Option for App owner to allow Cash Rides to be accepted by Driver. The commision of Cash rides will be deducted from Driver's wallet
Manage Taxis, Rider, Drivers & Companies
Separate Billing Panel
Ride Cancellation fees
Detailed Commission Report
Manage Information Pages
Manual Taxi Dispatch
Send In-App Notifications
Manage Surgecharges
Pickup and Drop Restriction (Restrict Negative/Crime Prone areas on Map from where you want to avoid Pickup or Drop)
Buy Uber Clone Product with Top Notch Support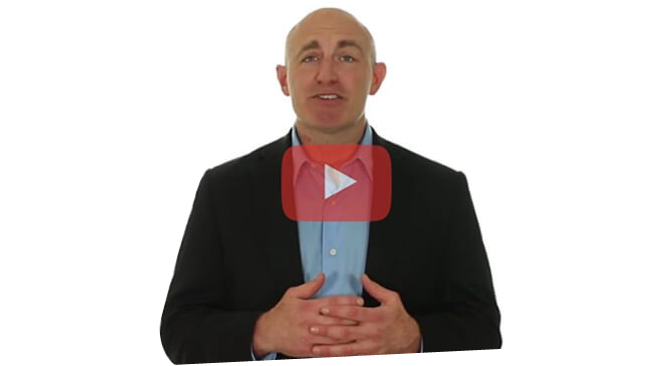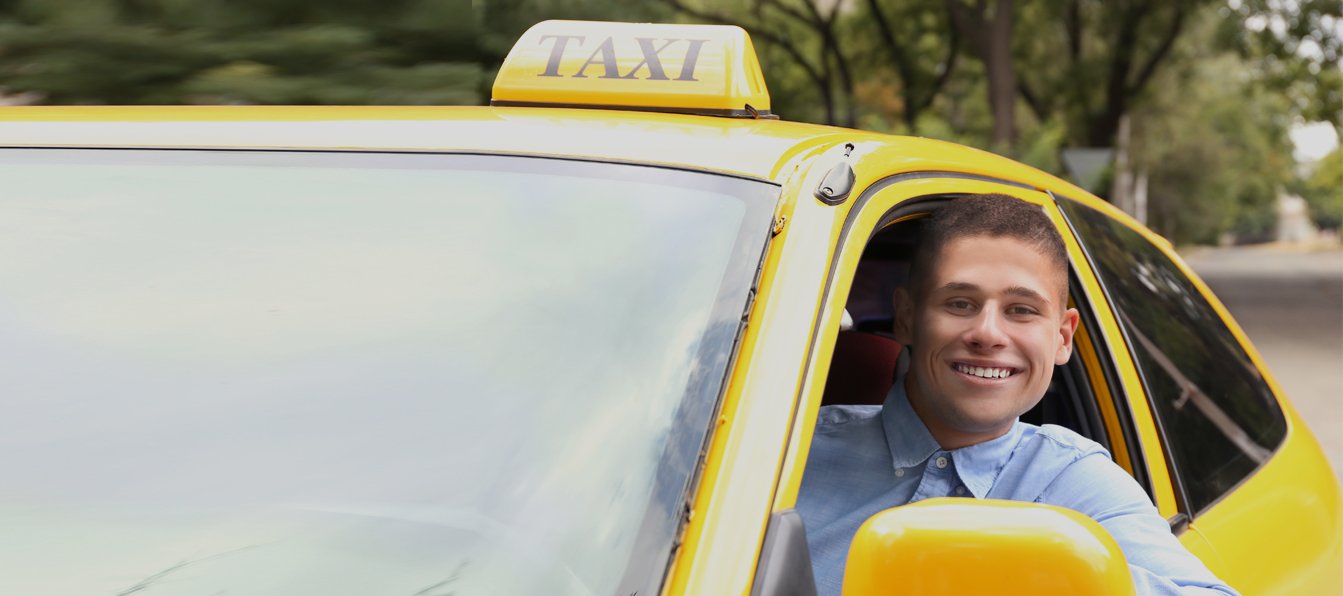 Make Your First $Billion
Perfect time to start your Taxi Business & make money on every Ride that happens through your Apps. We have helped hundreds of Entrepreneur's to establish their Taxi Business & On Demand business with Uber clone app.
alright! Let's do it now !
Start Your Own Business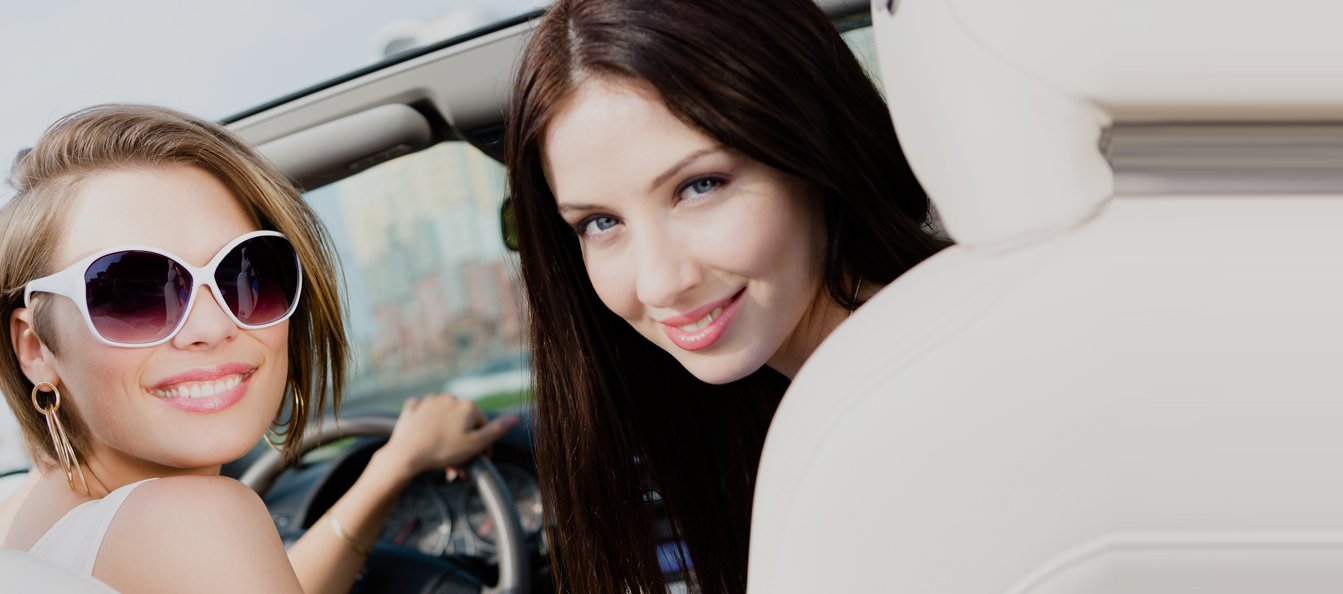 time to market : 48 hours
Buy uber clone app and get launched in just 2-3 days and with your Branding, Logo, Language & Currency option.​ Every country has different fare calculation & billing structure so let us know if you want any customizations in fare calculation and we'll implement them for you. Go ahead & cover as many countries and cities and expand your business.
become the next big thing
Genuine interests at heart, Genuine Clients
We love doing what we do and we value our customers. This is why we love visiting them and invite them over to our work place. Our clients are happy to visit us
and see how we work and develop their on demand app. You can visit us too!
Our Portfolio
We value our relationship with our customers. We hope with all sincerity that they succeed in the venture that they have begun with us. This is why, to ensure their success, we stick to a very strict NON DISCLOSURE POLICY. We do not reveal the name of our clients or their companies to make certain that their competitors can't go around them and buy Uber clone similar from us. However, our clients love us a lot too!. In spite of the NDA, some clients have been so happy with our app that they have chosen to give us their testimonials. See for yourselves!
Our Uber clone App is Developed Using Nothing but The Best Technologies

You are special and your apps deserve to special too. This is why we are sure to use only the best of technologies to power your apps.
The Business that has been your calling since time immemorial
Time waits for no one so you had best make the use of such a brilliant opportunity by checking out the workings of the uber clone app. Take a free demo and find out for yourself the ingenuity of the app. Take advantage of this amazing opportunity that is too good to be true!
You can contact us via our Enquiry form or Buy Now Form to start a conversation. Alternatively, we can also be contacted on our UK, USA or Indian Sales Support Number. Contact us now and become an overnight apprenuer of the most successful business today.