The Live Uber Taxi Clone Demo - Live And In Action
Find out how the Apps work in real by playing the uber clone app demo video below. See in detail, how the passenger and driver apps seamlessly interact with each other.
See how a rider searches for a taxi, how a driver accepts the ride, the whole booking process, the ride process, the process at the end of the ride, the review and payment processes.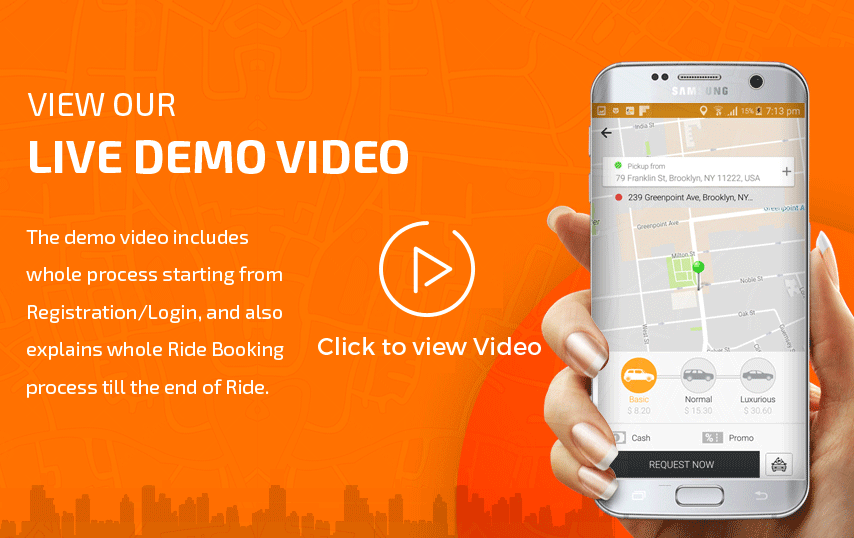 The Uber App Clone Manual - In Sequential Steps
Since most of our clients are entrepreneurs, they would like to understand how the whole system works before making the decision to buy. We have therefore recorded a video of both the apps working in real as shown above. This gives you an idea of how our apps work in real time. Along with the demo, we have prepared a detailed graphical manual for the apps, web panels and the Admin panel. Check out the manuals below and see how the Uber Package's Apps and Web Panel's work, in a sequential flow, step by step.