Our Ondemand Beautician Clone App Fits All Salons
We assist with starting your own on-demand beauty service business with the remarkable Uber for Beauty app designed and developed by market experts. The smart app integrated with critical tech & features support your parlor or salon business and connects service seekers/customers to professional beauticians promptly. With the market witnessing a surge in demand for convenient solutions, enter and dominate with an app built as per your business requirements. Need we say more?
WE'RE THE APP DEVELOPERS YOU CAN COUNT ON
Mr. Craig from San Diego & Mr. Jean from Switzerland are some Entrepreneurs who Trusted us to help them establish their Online Businesses. The list of Happy Clients is long. And we're proud of Ourselves for serving so many Smart Business Minds from across the globe. We have also worked with Entrepreneurs from Indonesia, Egypt, the UAE, the UK, the US, and many more Countries.
We work with our Clients to understand their Business Goals, build Stellar Apps, and Support them After Launch. Watch our Video Testimonials to see why we're the Perfect App Developers for your Next Project. So, if you're looking for Partners who will be with you for the Long Haul, we're the Best Team for you.
View Hundreds of More Client Reviews
FOR THEIR OWN BUSINESS Who Can Use Our App
Get Ahead with Your On-Demand Beautician Clone App Here's What's Included
We strive to develop top-notch Android and iOS apps Beauty On Demand App. 100% responsive and compatible with all personal digital assistant devices, offering seamless functionality. The app comes inclusive:
Beautician Website
Customer iOS App
Customer Android App
Customer Web Panel
Beautician iOS App
Beautician Android App
Beautician Web Panel
Beautician Agency Company Web Panel
Admin Web Panel to manage the overall working of the app i.e. Payments, Commission, Rates, Customers, Beauticians, etc.
Buy Now
Boost Bookings and Profits with Phone, App, and Salon
Buy Now
Explore our superb app development services in the video!
Meet Adam, an entrepreneur who wanted to develop a successful on-demand beautician application for his business. Watch the video to see how we helped him build his dream app. Also, take a look at all the services we offer to help entrepreneurs set up their online businesses.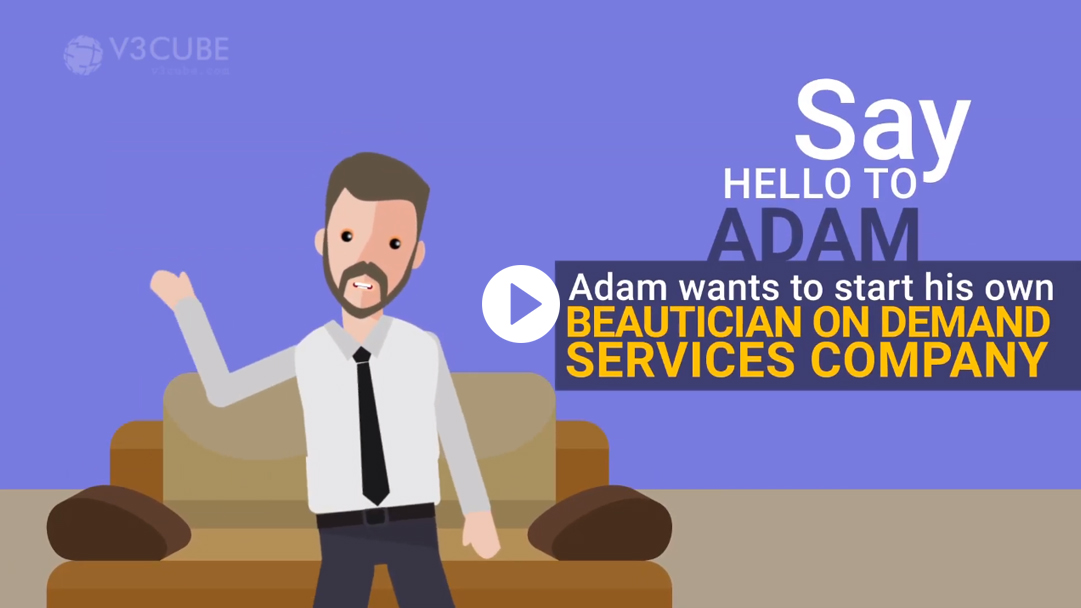 Essential features for your Beauty app to maximize profits
Let's dive straight into the best beauty salon app features ( user app, beautician app, website, and admin panel) that define your app and keep your users hooked.
User App
Beautician App
Website
admin panel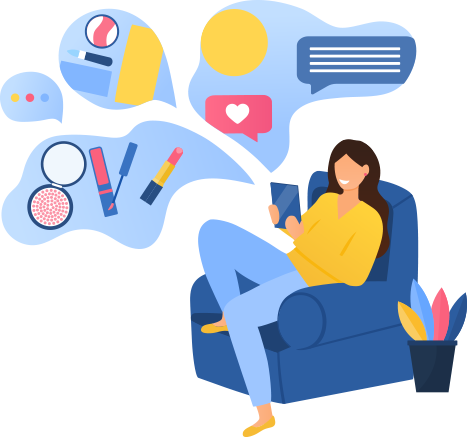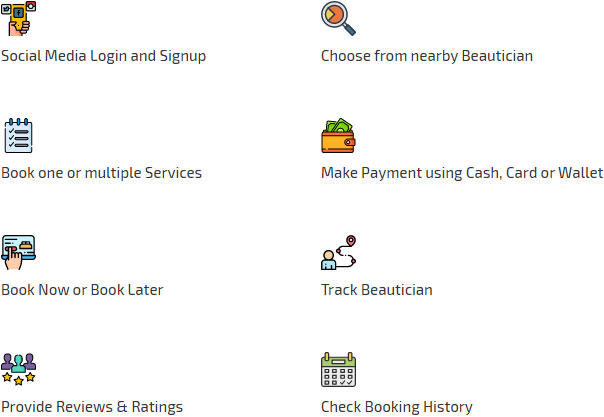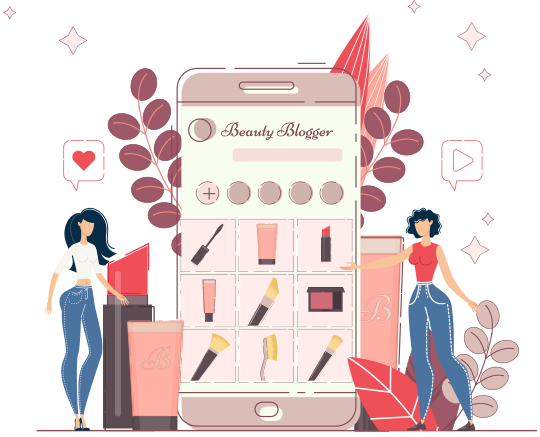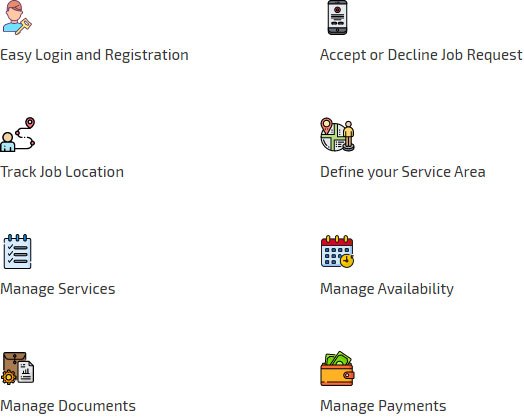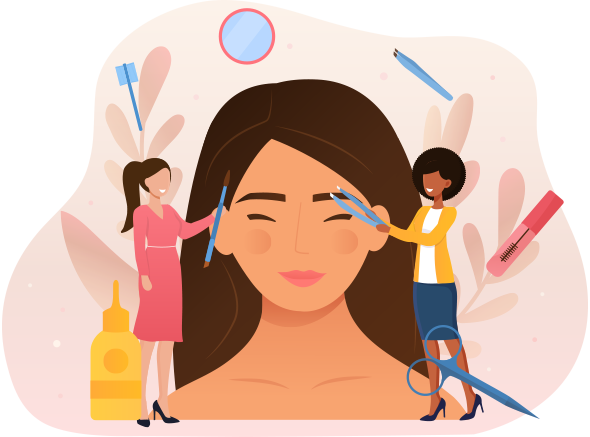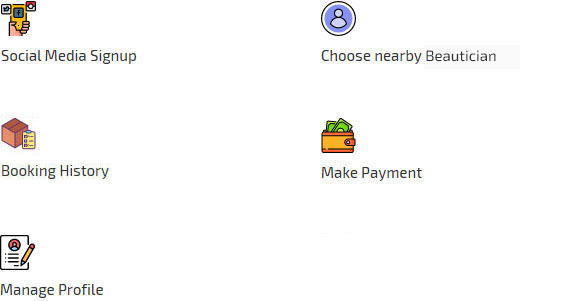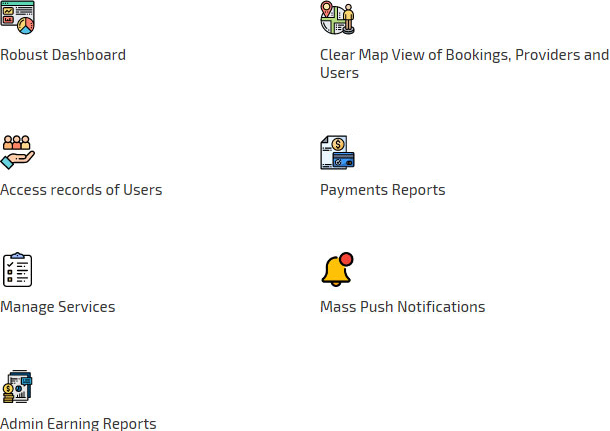 Easy To Use Web & Admin Panel with Advanced Features
When you have a Responsive Website with a Robust Admin Panel, your Beauty Salon Business is bound to make three times more profit. Your Users don't have to feel left out if they cannot access the app, or may not know how to use one, they can do it from the website that is replica of the app. Both Website and Admin panels are designed to boost business productivity, efficiency, and booking automation that allows you to keep a tab on your salon business, and covering a wider customer base.
view step by step graphical flow
Buy Now
Explore Our Successful Ondemand Service Delivery Apps
Client Video Testimonials
Some of our happy clients explaining about their experience with our team. We are proud to provide them with successful ondemand apps for their business