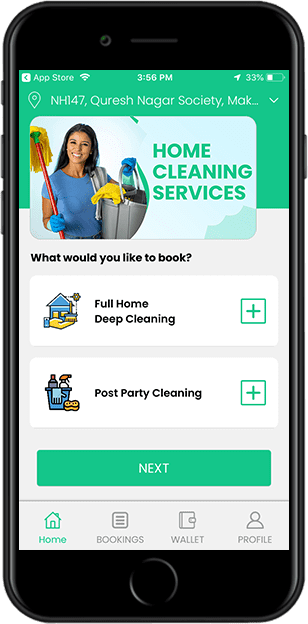 uber forHome Cleaning
Sparkle your bank accounts as your users shine their homes
Buy this unique house cleaning service app that can allow you to offer your customers the best house cleaning facilities at the click of a button as you make clean money from each booking! Help people out living an easier and hygienic life while making heaps of money! Now this is surely a dream come true!

Advanced Free Features Of Our Cube-Clean
That Other Charge for


Uber for Maids Clone Script
This industrially sophisticated app has been consciously made on the essential configuration of a reliable and steadfast taxi app. The taxi app as been around for quite some time and has shown excellent results as it has been used by a huge range of different users. In fact, we are so confident about the success of the script of this uber for maids app because it comes pre approved by the Google App store and the Apple store.
We are not arrogant, just quietly confident that this house cleaning service app is all set to be the next big thing in the market and is sure to earn you all the big bucks that you expect from a business.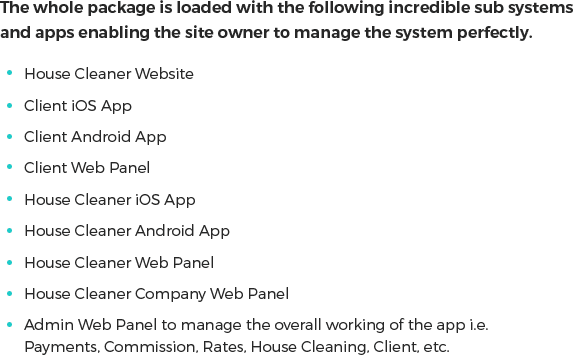 THE 1-2-3 TO YOUR HOUSE CLEANING SERVICE APP
Cleaner homes, Better jobs and Heavier pockets!
To begin with, your ser will be required to download the app and then log in to it by filling in basic information that will help create a profile for him or her. Once the profile part is taken care of, the user will have t fill in his or her credit card details to ensure a seamless payment transaction can be undertaken on completion of the services.
Now, the user can make a booking for house cleaning whenever he or she feels the need just by opening the app and then selecting the nature of service required at that time. Now, since our uber for home cleaning service app is extremely thorough, we have created distinct categories such as cleaning utensils, cleaning windows, home vacuuming, etc. The client is enabled to make the exact nature of requirement so that they never have to overpay or get services that they did not want.
Once this is done, all the pertaining services providers in the area will be displayed on the user's screen. On scrolling over the respective icons of the users, one will be able to see the profile of the service providers. This profile will include their experience, charges and ratings and reviews from previous users so that your customer can make an informed choice.
Once the customer chooses the service provider, he or she will be notified by email or by text message. They will now reach the designated venue at the allotted time.
On beginning the job, the service provider marks the tasks as "started" and on completion, marks it as "finished". Once the job is finished, the payment is auto debited from the details filled in right at the beginning of logging in to the uber for maids app. This saves a lot of time of the client as he doesn't have to fill in credit card details again and again.
After the entire process is done and the payment is made, both parties are at liberty to rate and review each other for future reference for any other clients as well.
Shiny homes,Shimmering pockets!
Ever imagined owning a business which runs by itself and makes money for you as different service providers clean up homes of different people in different areas? Not really, did you? But here we are, presenting you with the single, most unique opportunity of doing something great with your investment and that too in a jiffy!
This genius app helps you run your own housekeeping business without any effort from your end. Simply buy the house cleaning service app and forget about it. It will continue to make money for you. Now, you need any changes, did you say? Oh, well, you are the admin! Do as you please!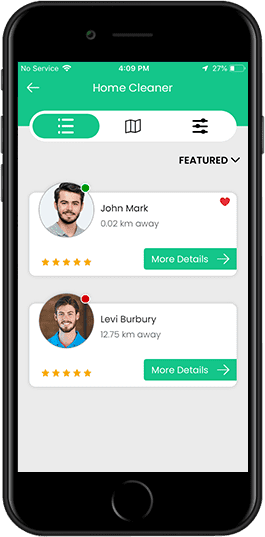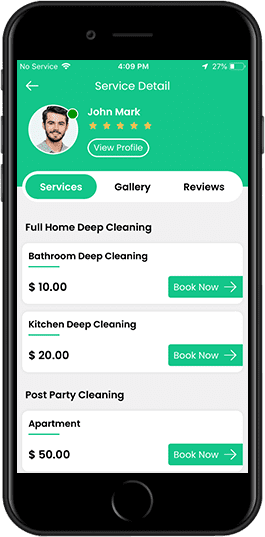 4 Steps to your prouct
Our aim is to ensure that you never have to worry about the uber for home cleaning app. This is why we use this fail safe 4 step mantra to ensure a hassle free experience for you.
The first step is to make the product yours. We set your logo and name everywhere on the Apps and Website and remove our name and all references to prevent anyone from knowing that we have made the product for you. We also send you the licensed source code.

We integrate your preferred language and currency, over and above English, into the app to ensure that you can launch it for successful usage across the globe.

We ensure that your clone of uber for maids apps are approved by the play stores and assist you in launching the website on Hosting server, Android apps on Google Play and the iOS apps on iTunes with lifetime licenses at no additional cost.

We don't just make promises. We deliver. We assure you that our team of experts will work relentlessly and make sure that it is delivered to you within 3 to 4 working days.
core features
Real time navigation

This feature enables your user to see the real time location of the service provider over the map.

Home Language and Currency

Launch the house cleaning service app in your area, with the local language(in addition to English) as well as the relevant currency incorporated right into it.

Payment Gateway

Give your users the freedom to choose from cash, card or digital wallets to make payments for the services used.
Delay booking

Empower your users to schedule bookings for a later time with the help of this feature.

Promo codes and offers

Draw in more and more customers by giving attractive offers by generating promo codes and other offers.

Push notifications

Your users can get notifications of various offers, messages or events even when the uber for maids app is not open.
Triple pronged success
When you buy this uber for home cleaning service app, you get a hamper of the three most important digital services that every business needs. The user end app, the client end app and the web panel for the admin to control and manage the app. Pay once and get your business sorted for life!
We don't like boasting, but our team puts in a lot of effort and hard work in designing and creating the perfect app like uber for you. This is why we leave no stone unturned and research what can get you the maximum mileage. However, since it is after all your own app, if there is anything you would like to customise it with, speak to us! We will be happy to give it your personal touches so that you can be as proud of it as we are!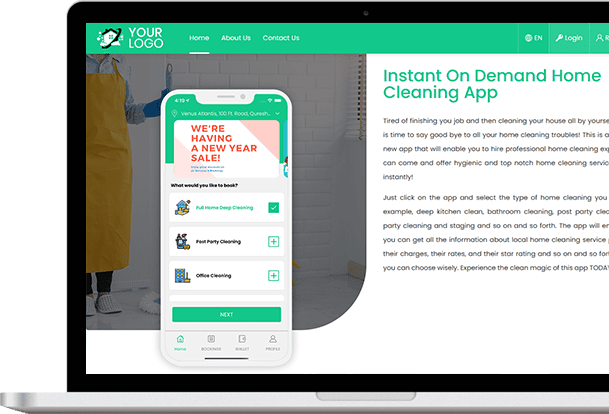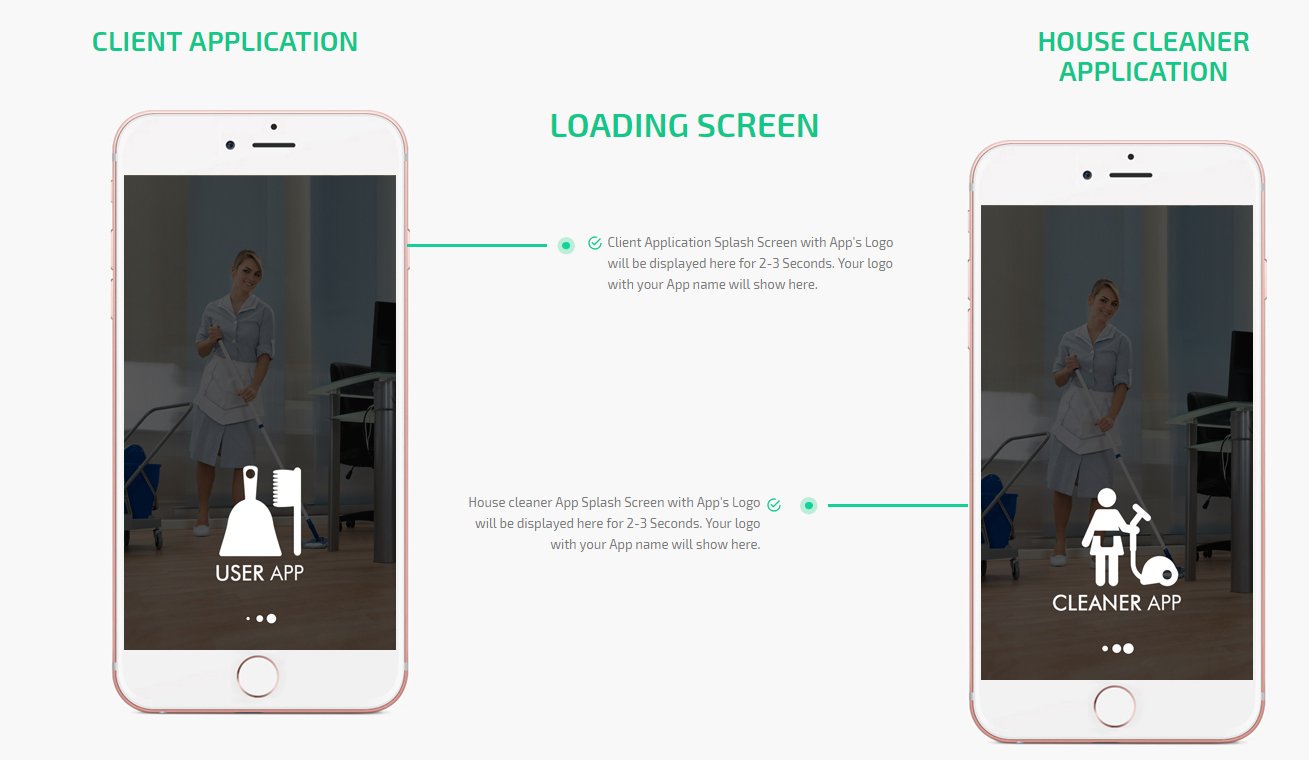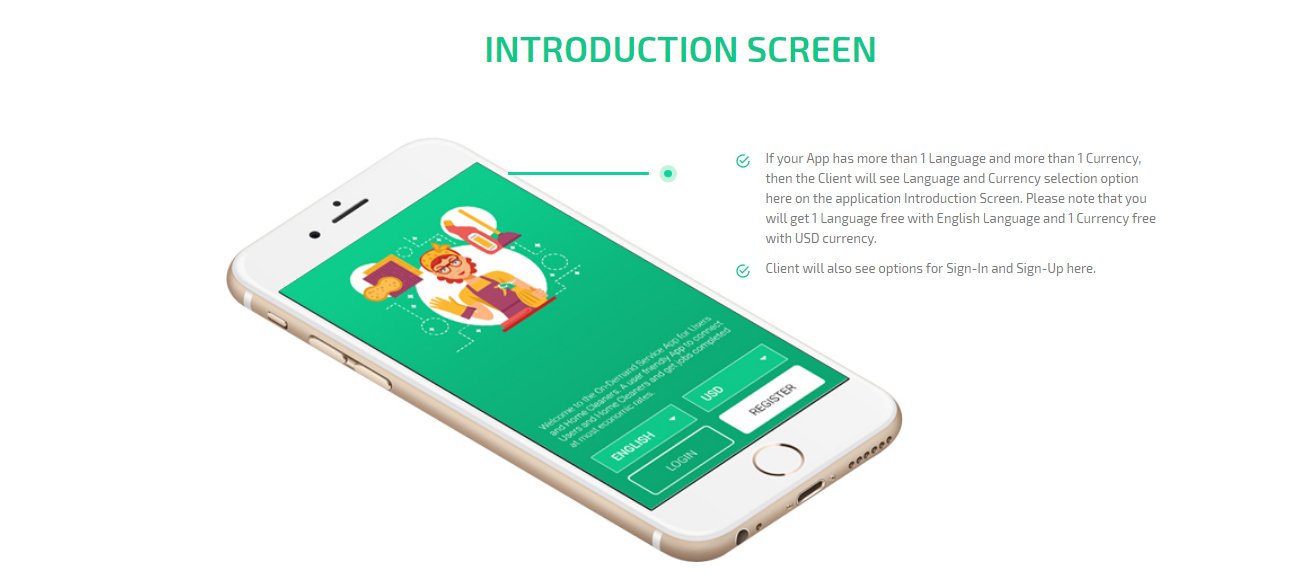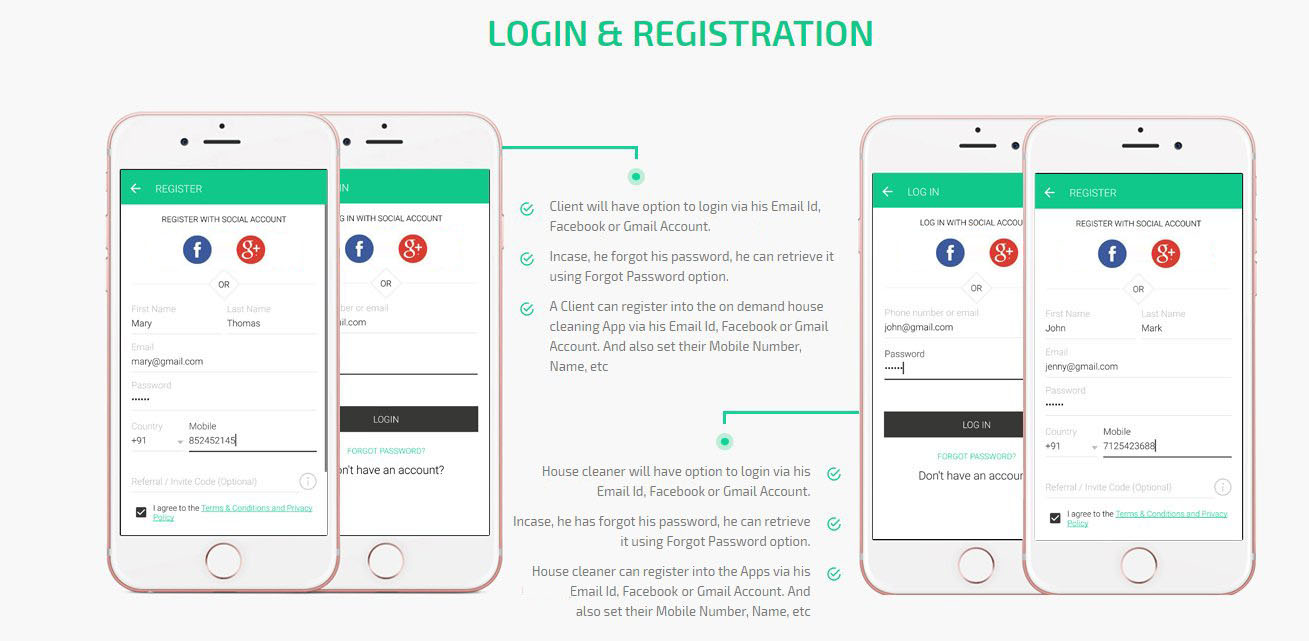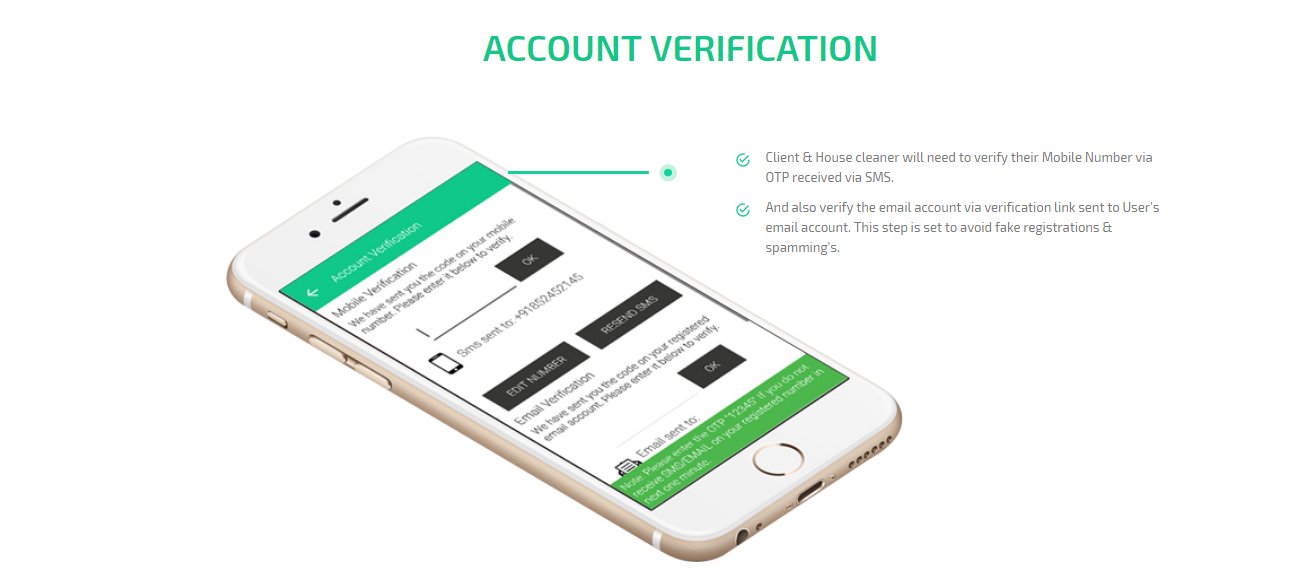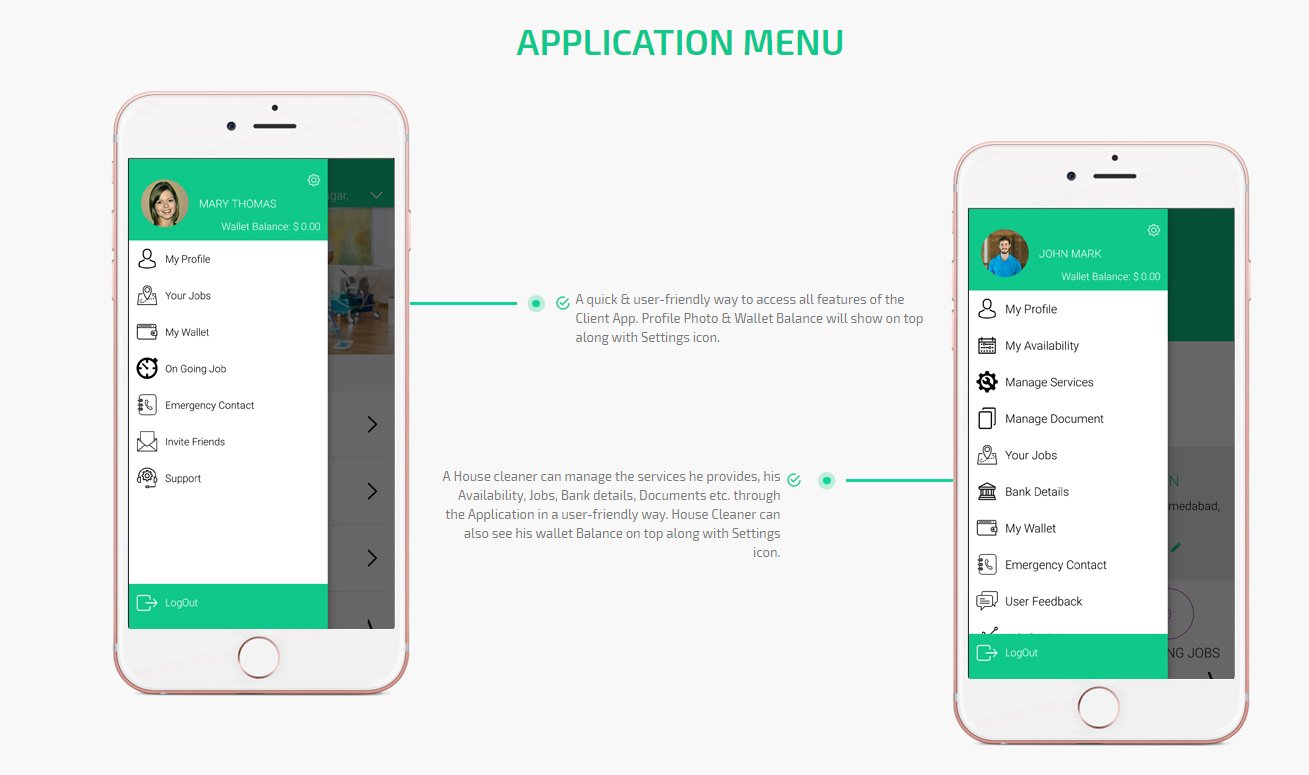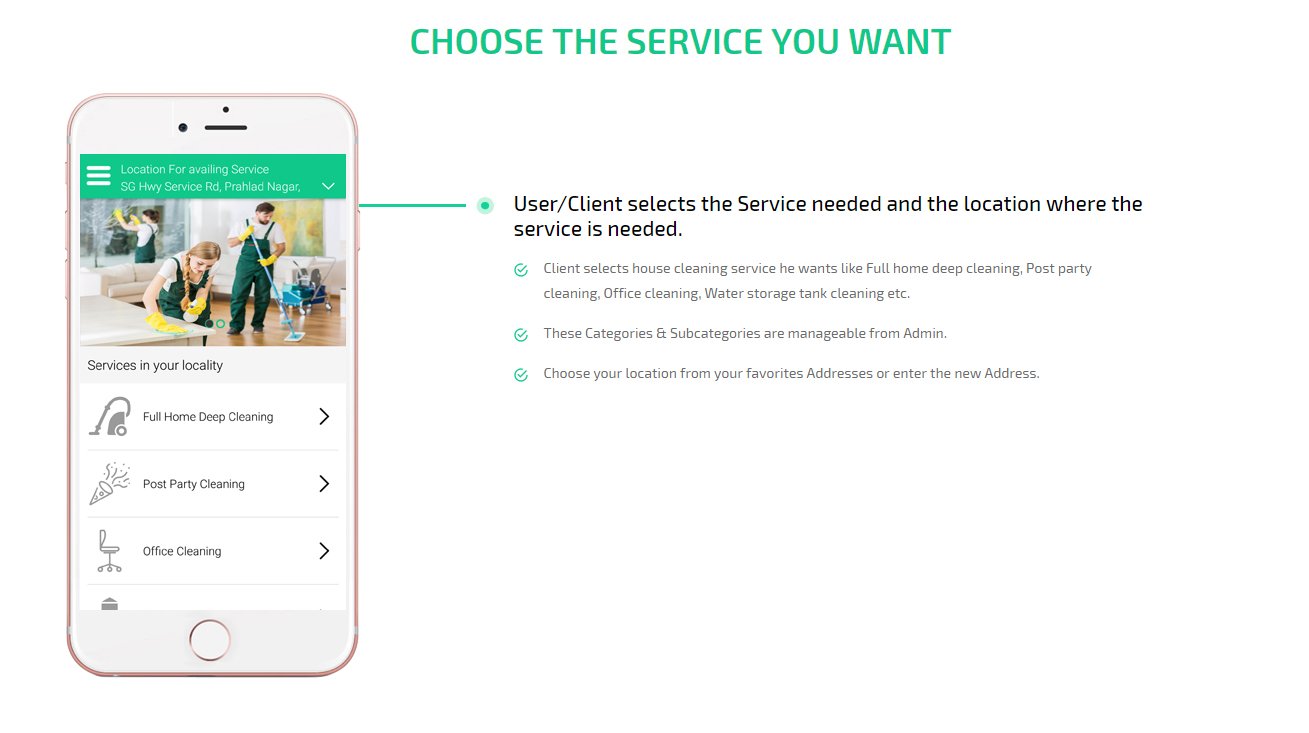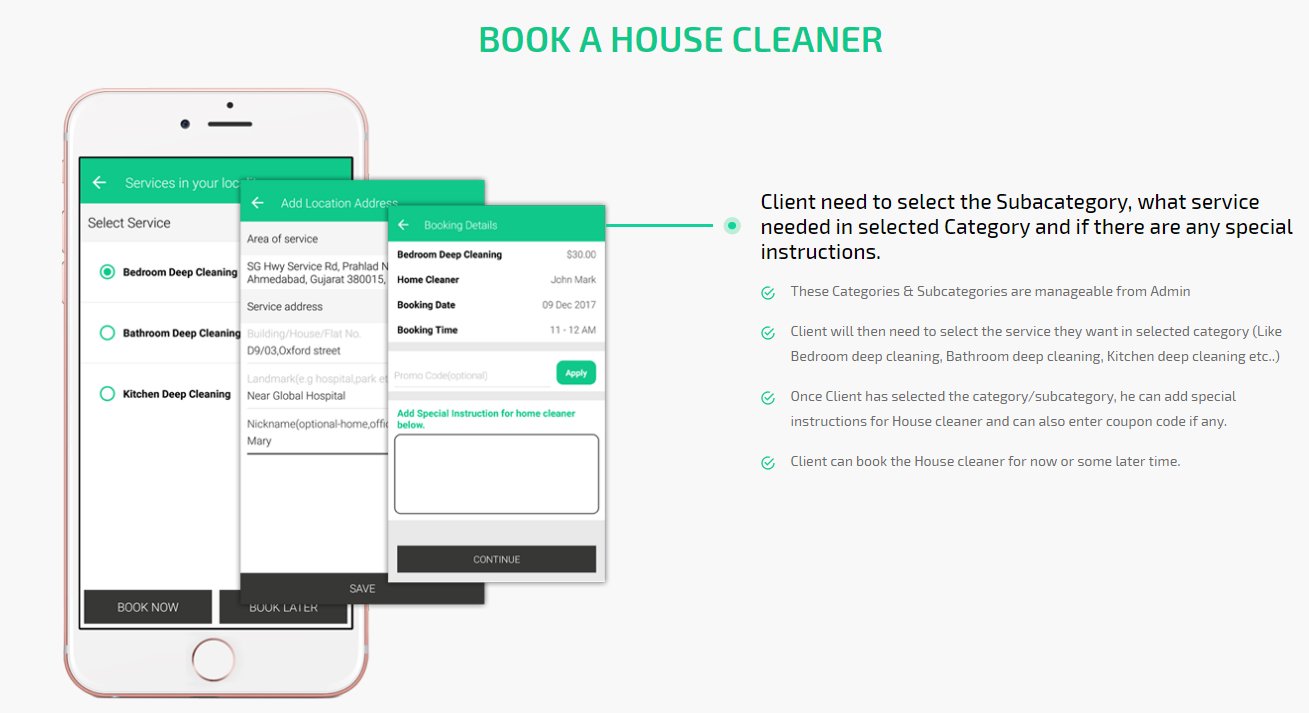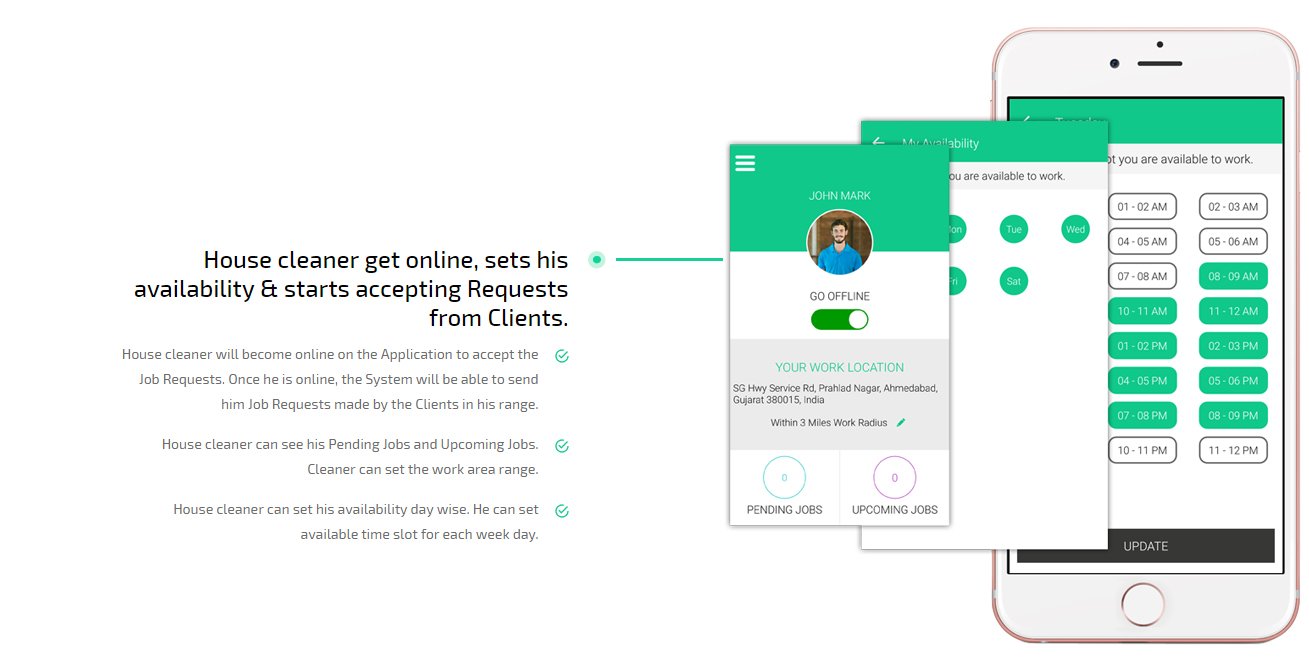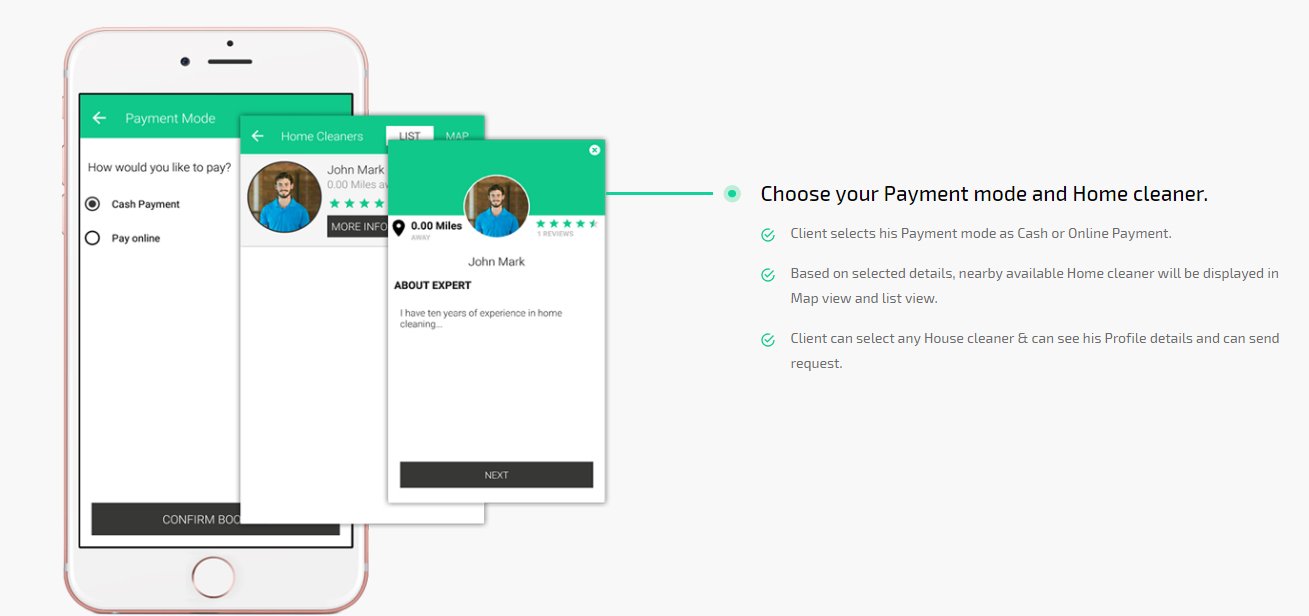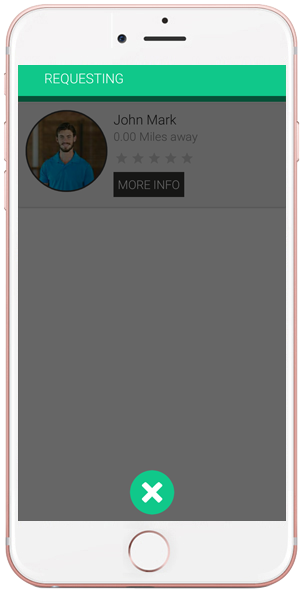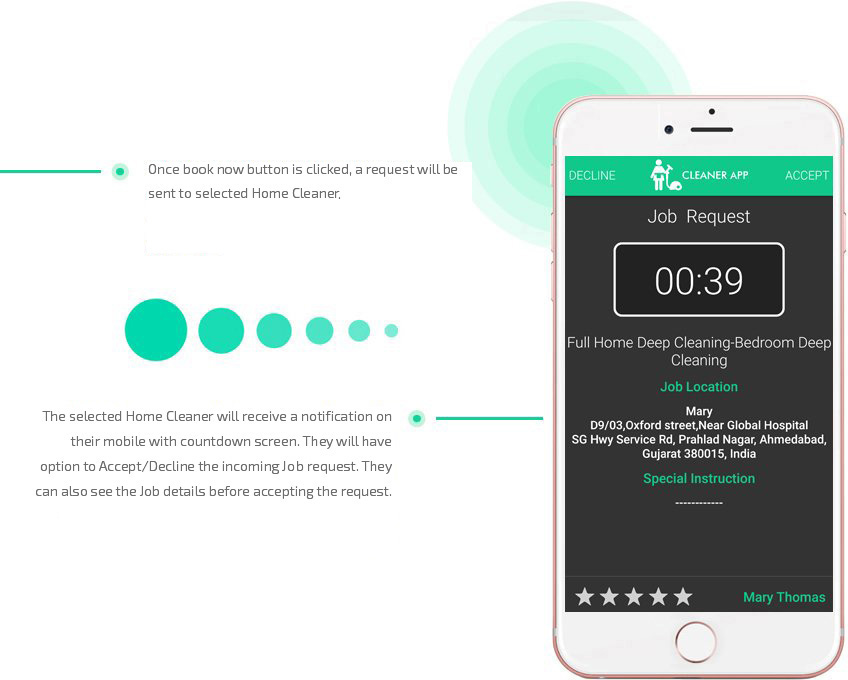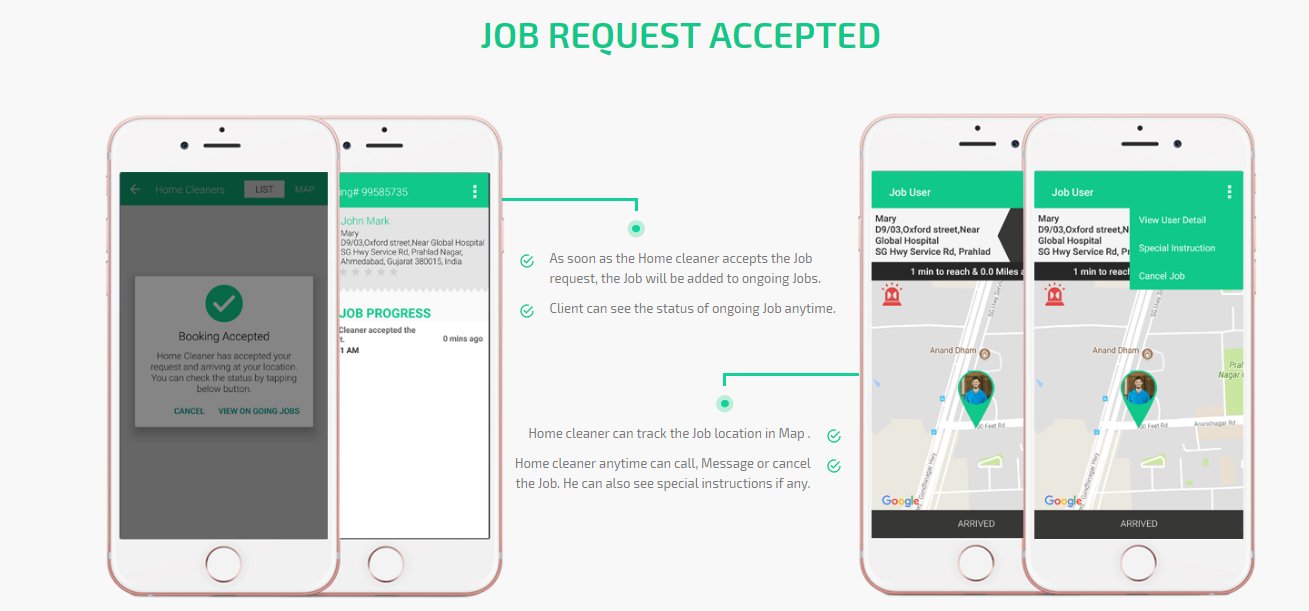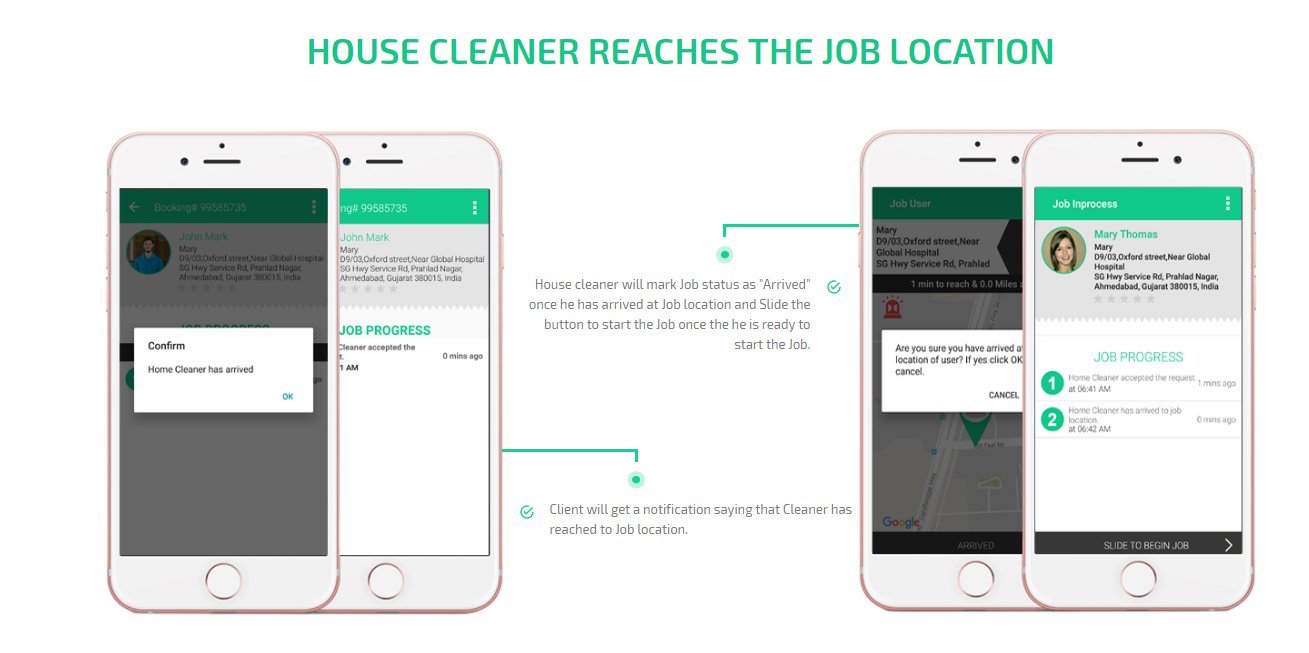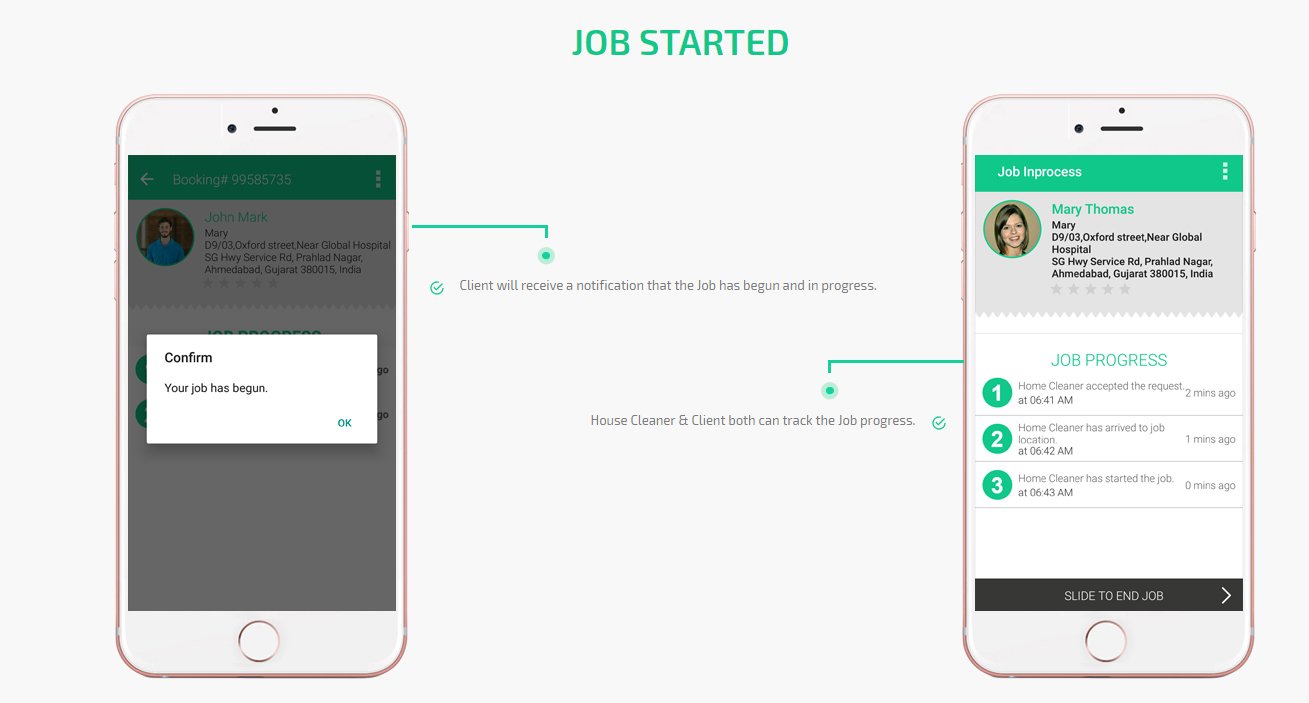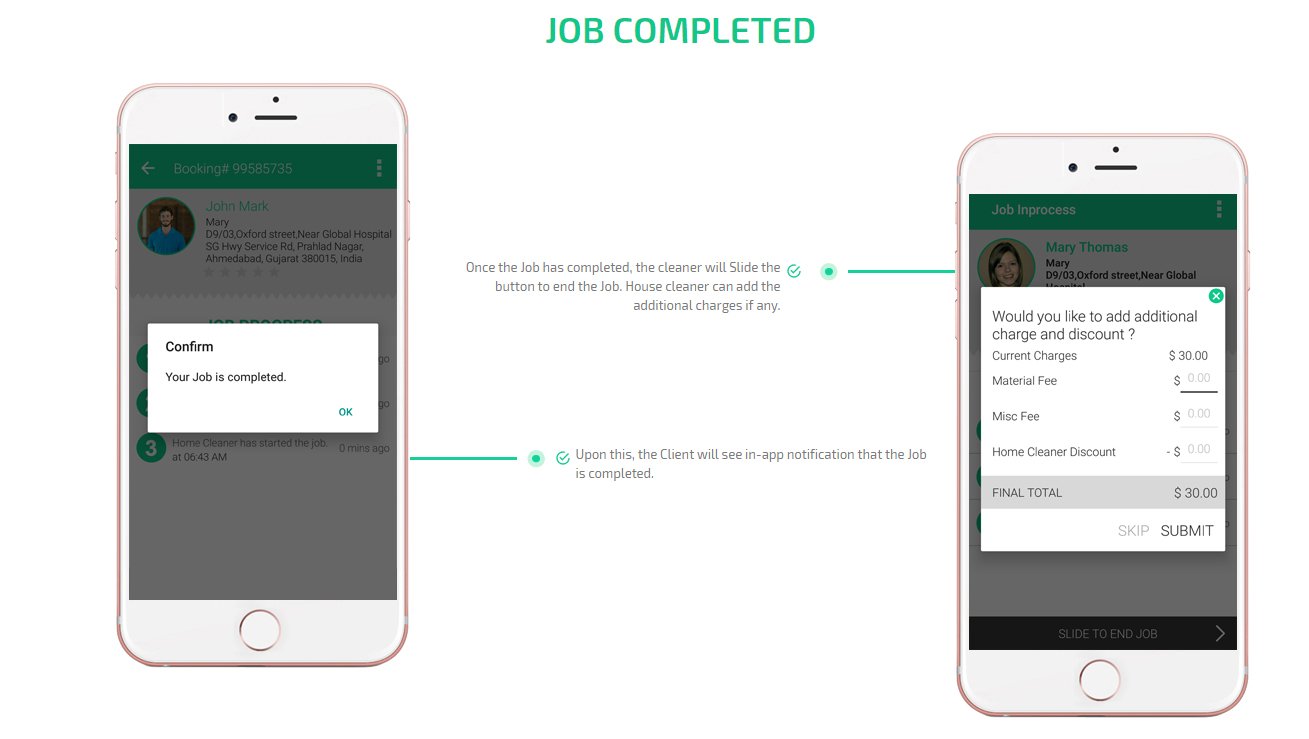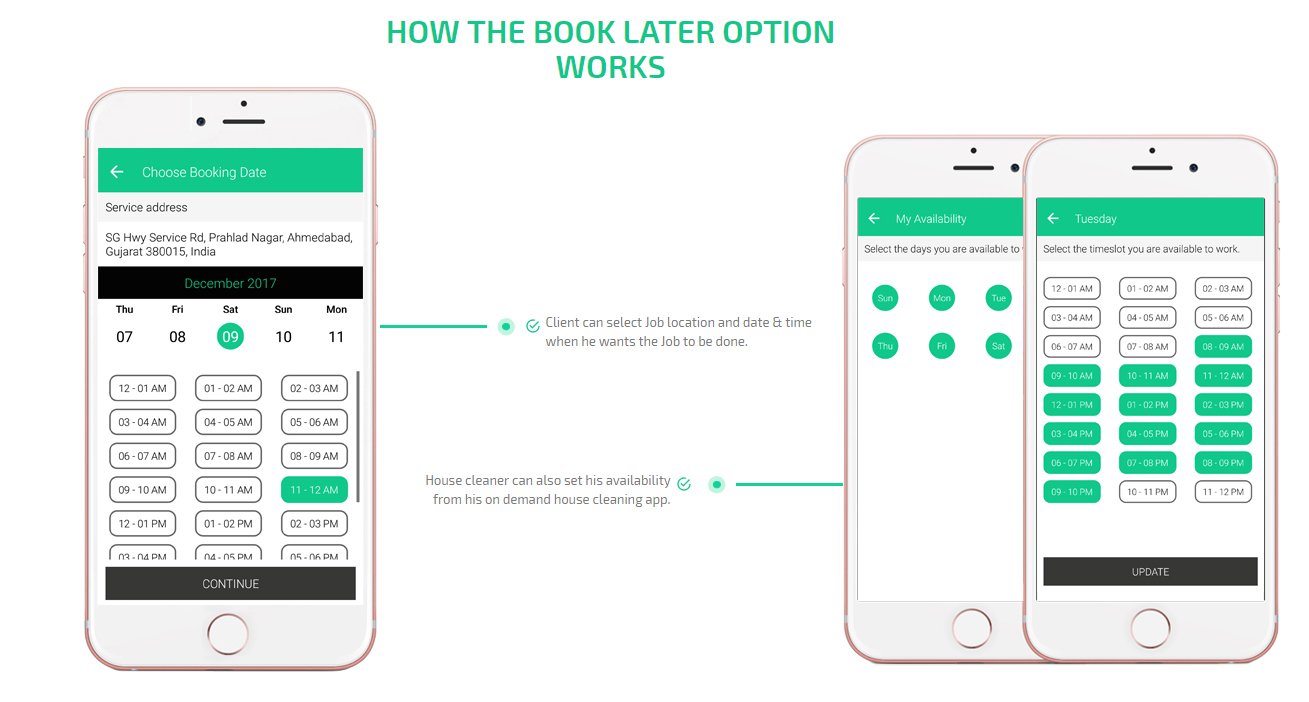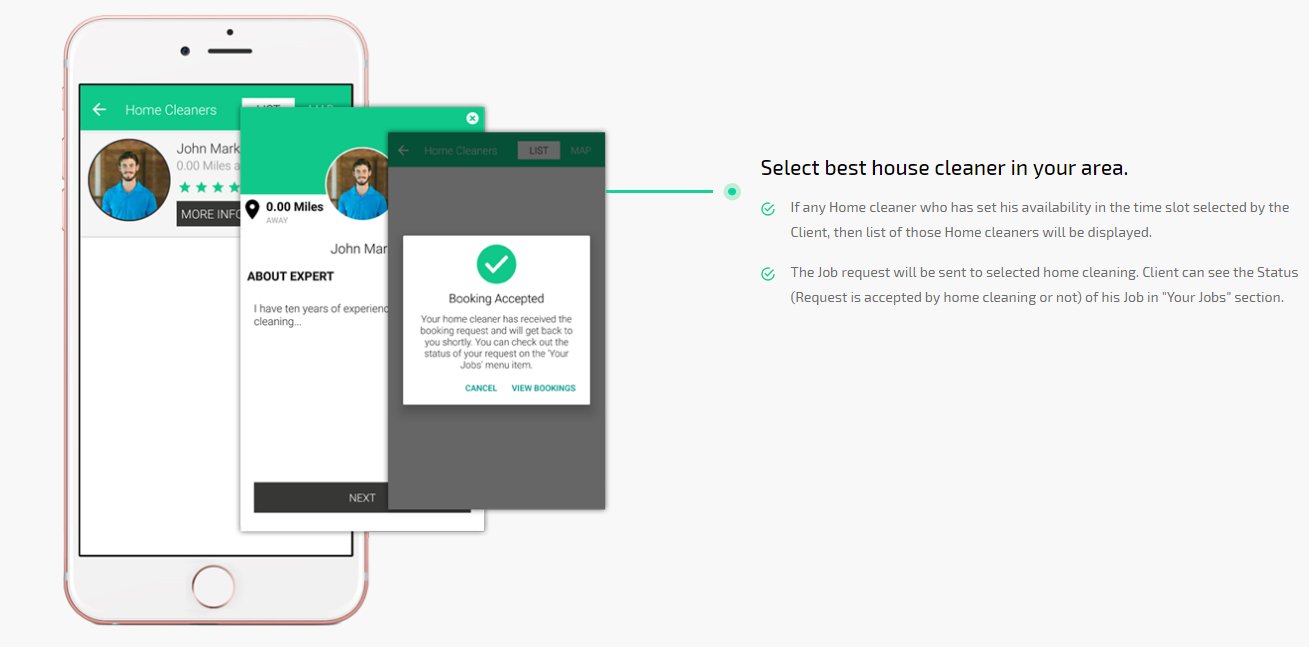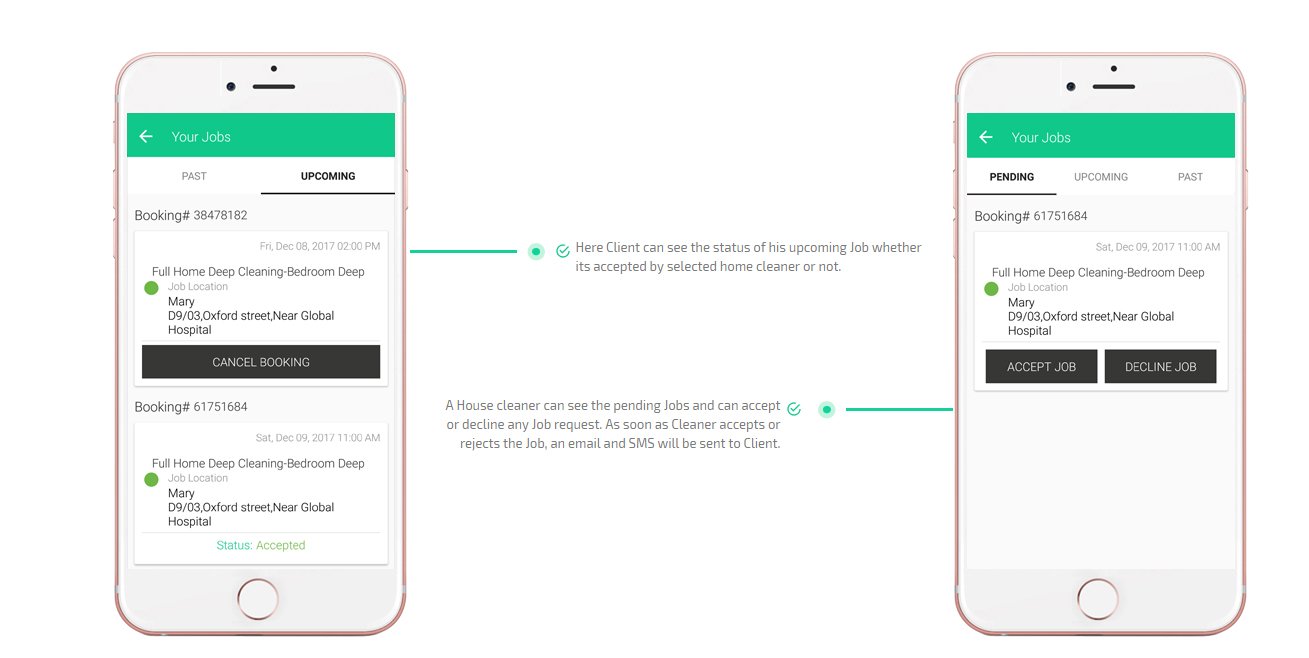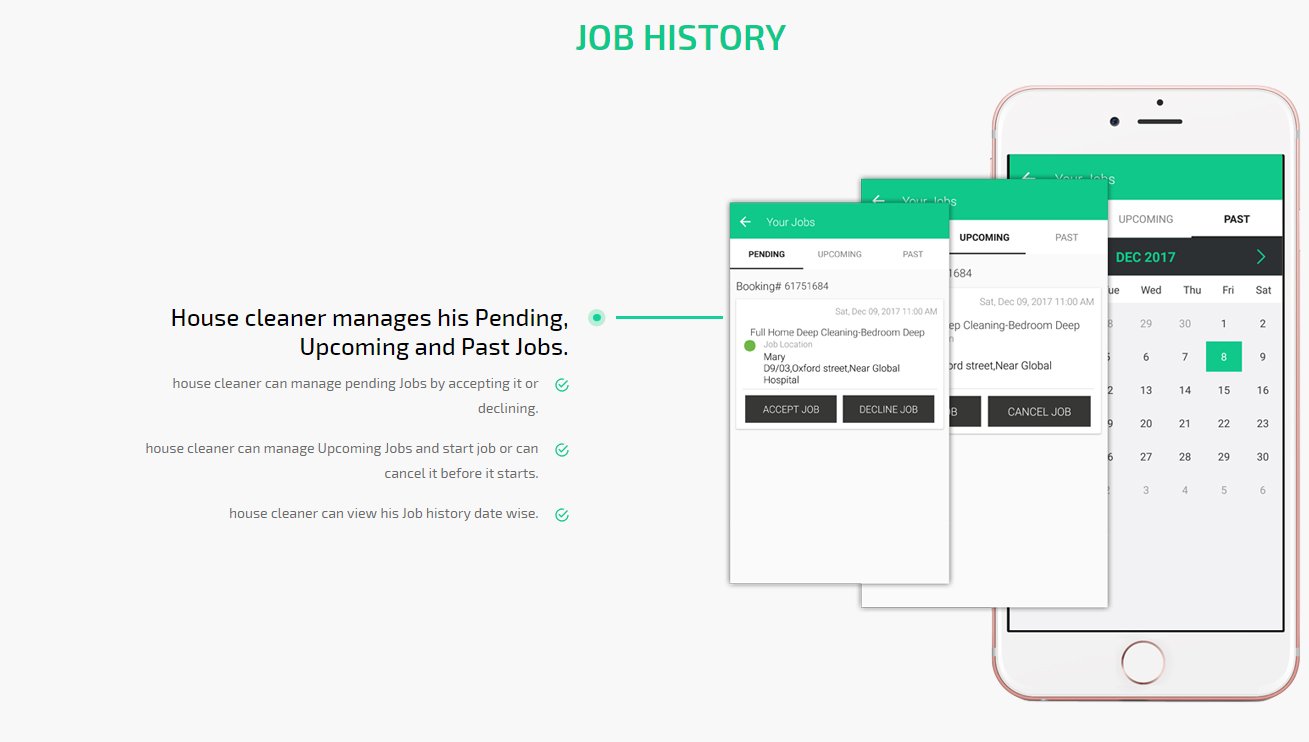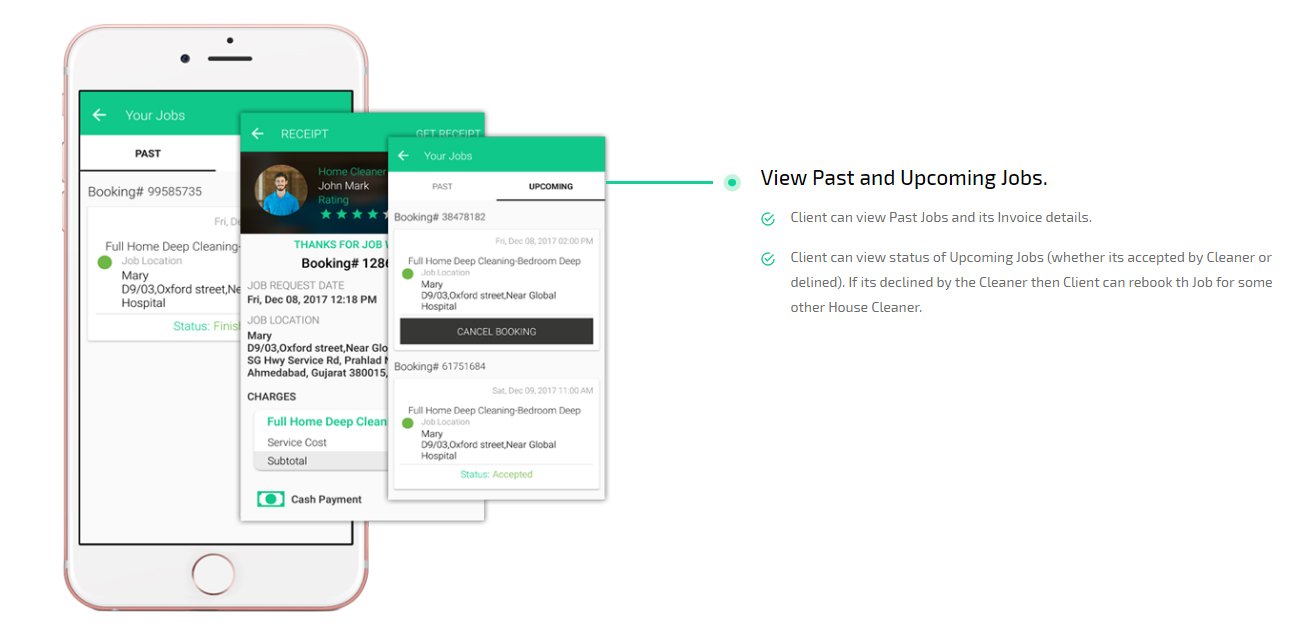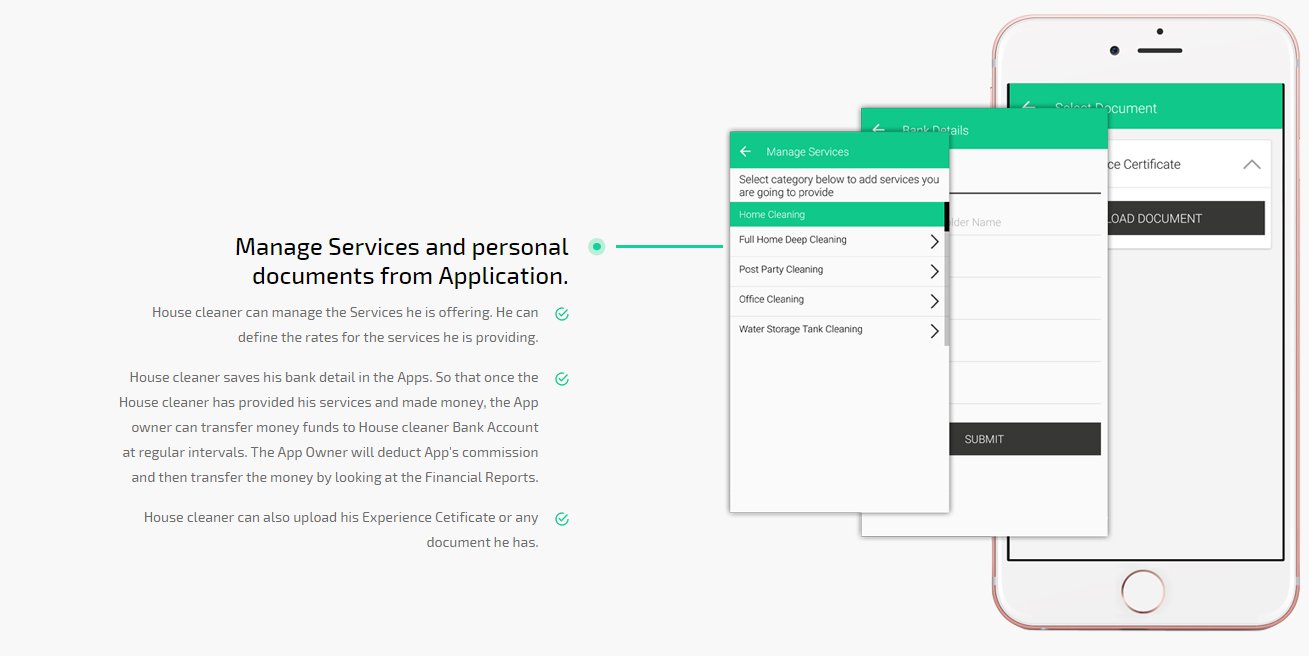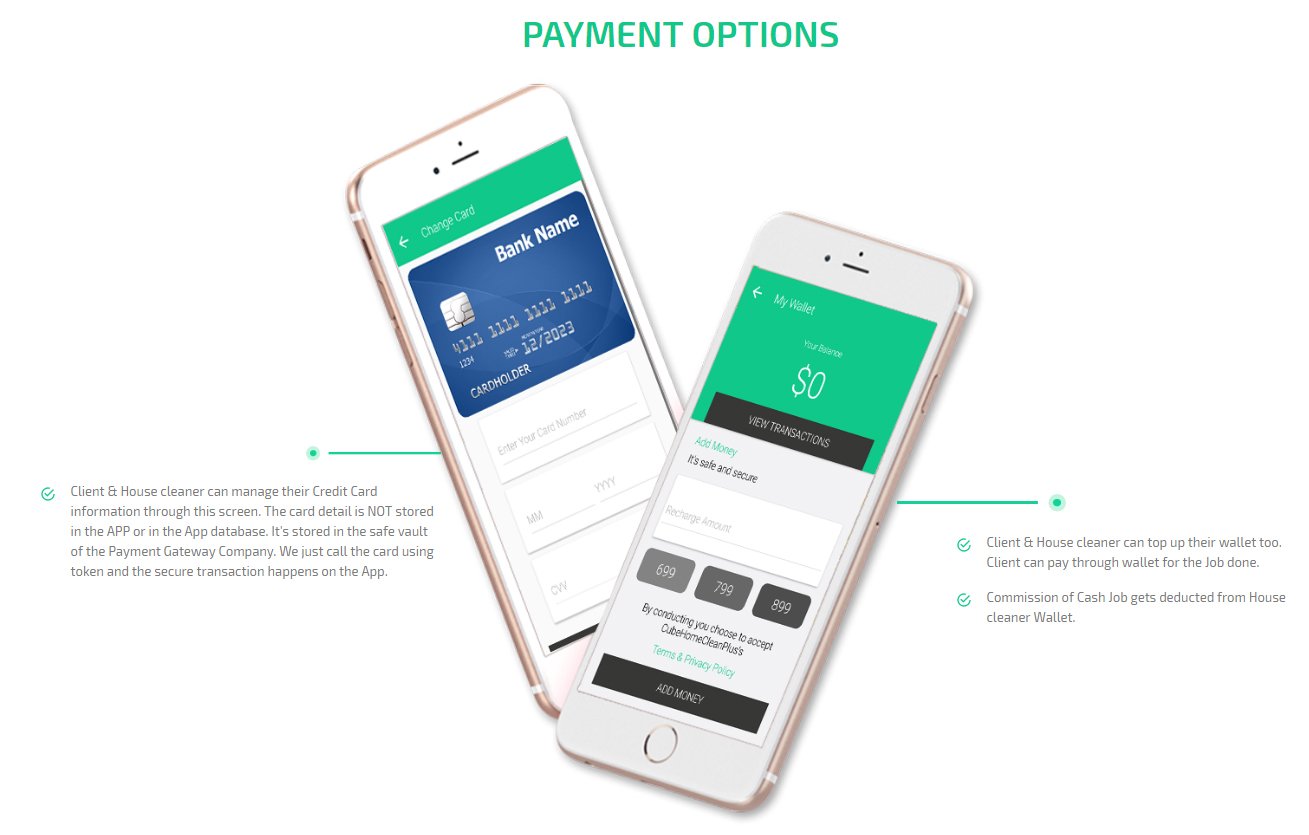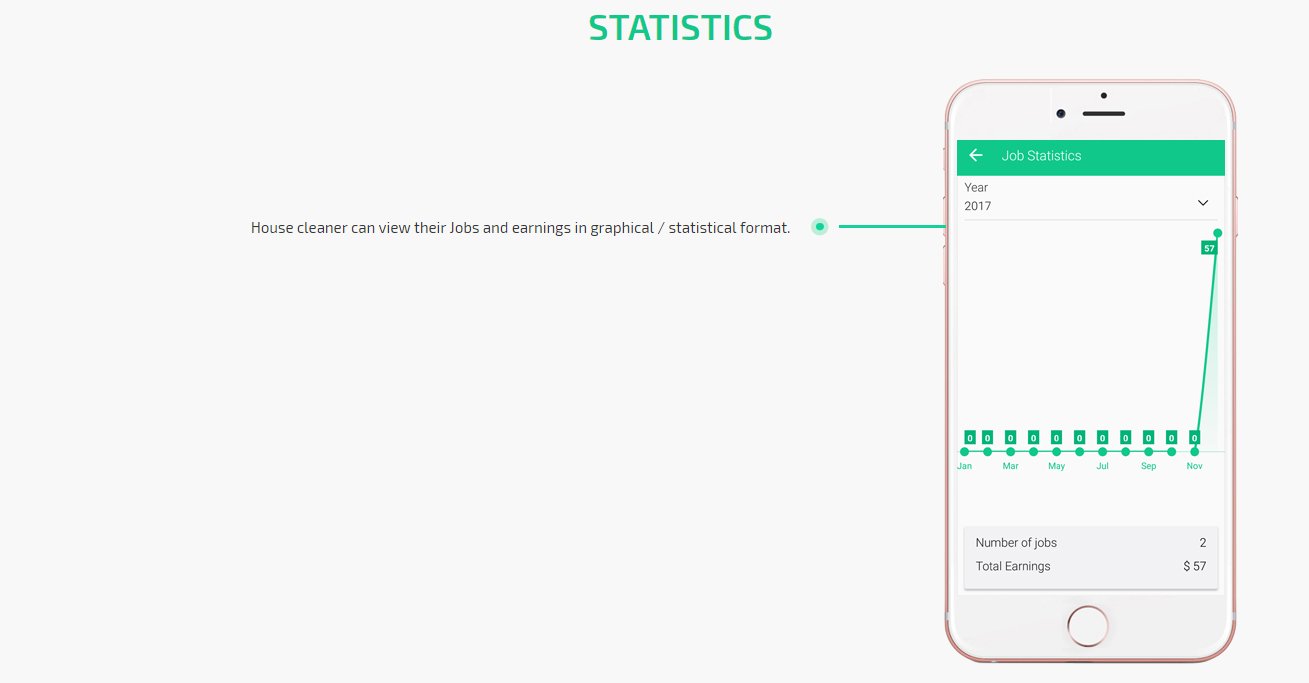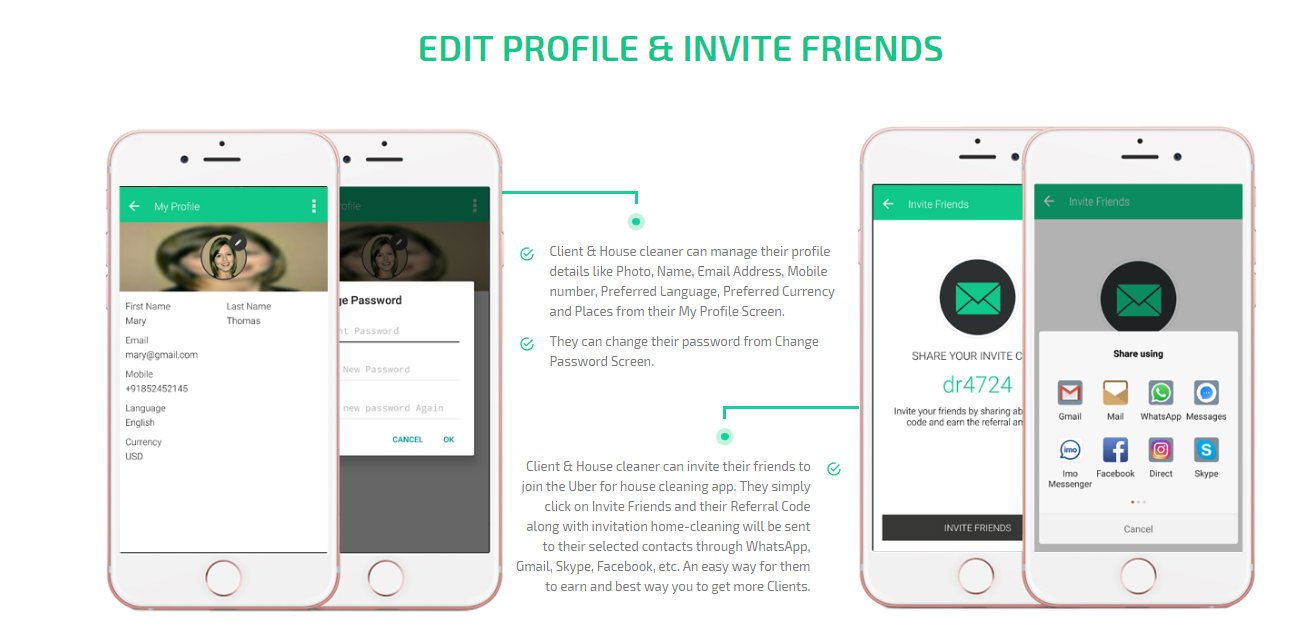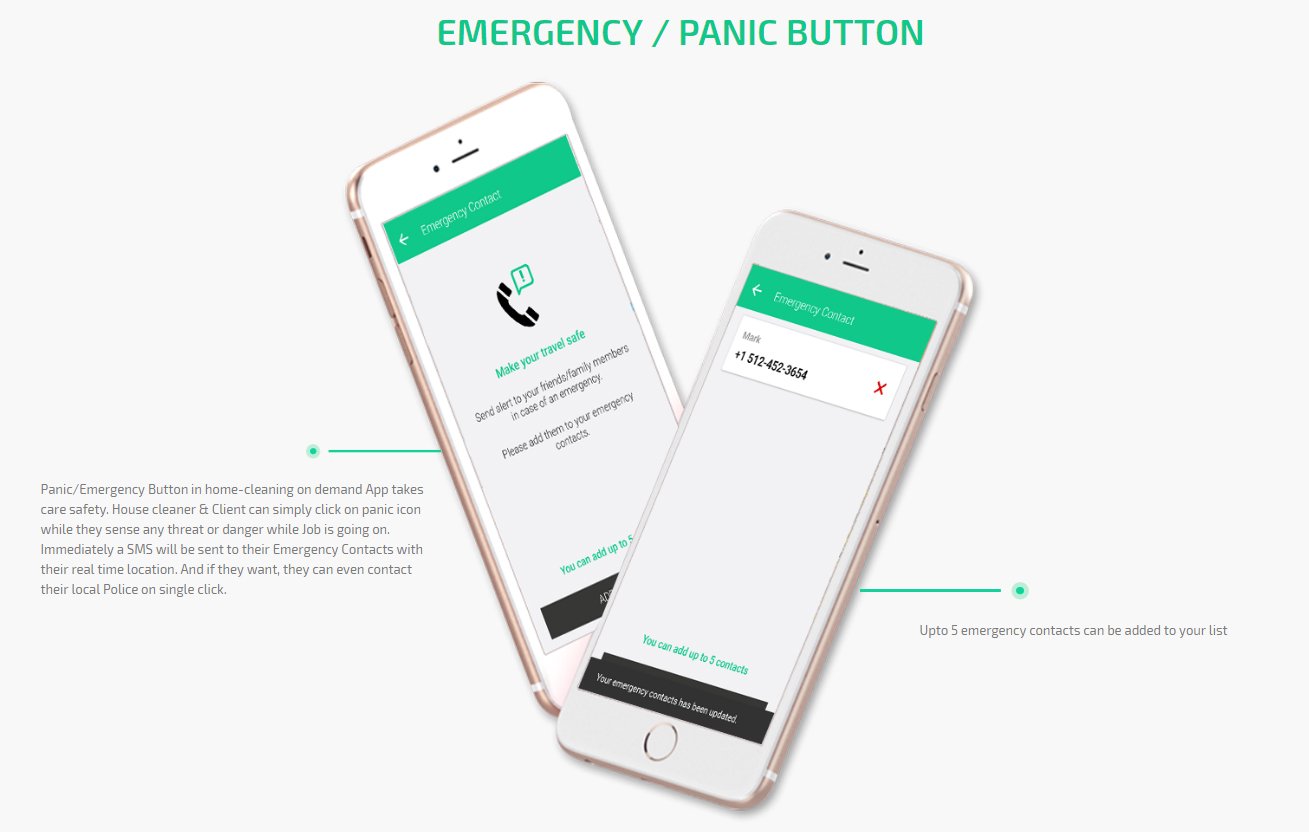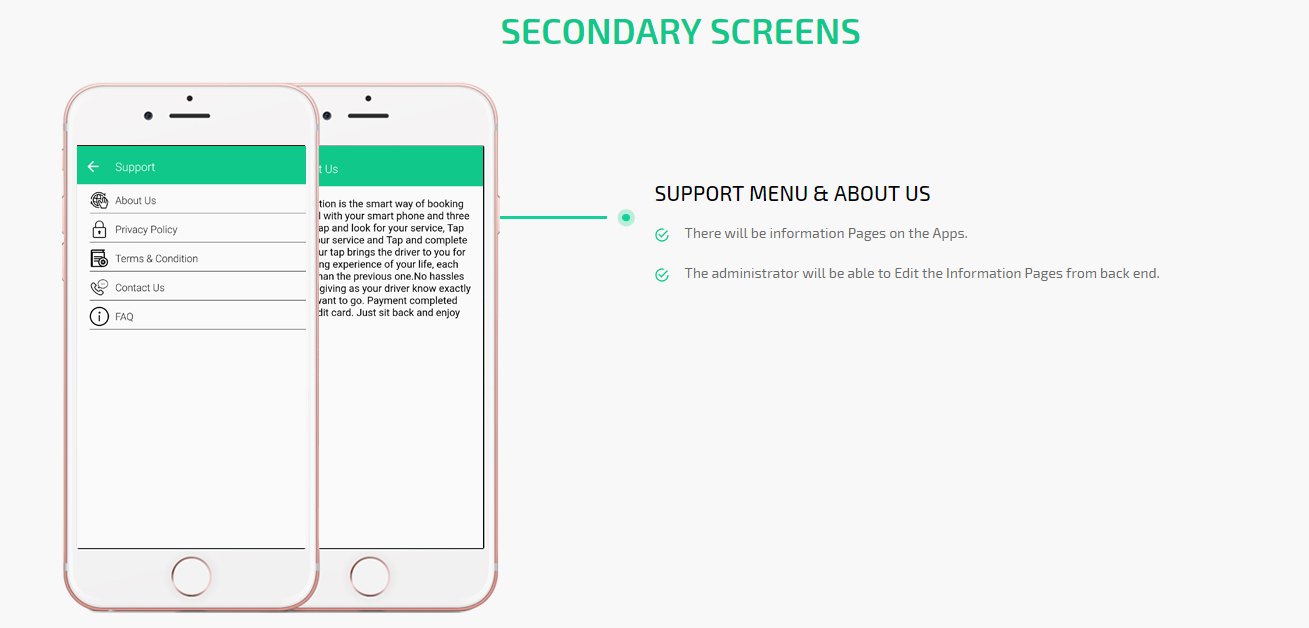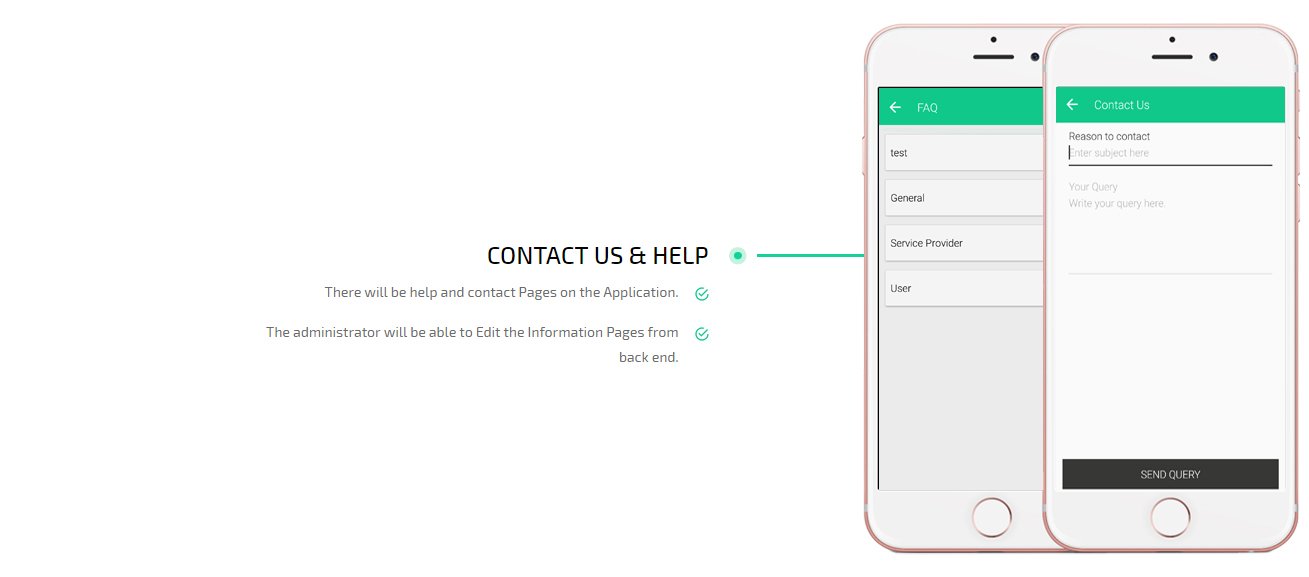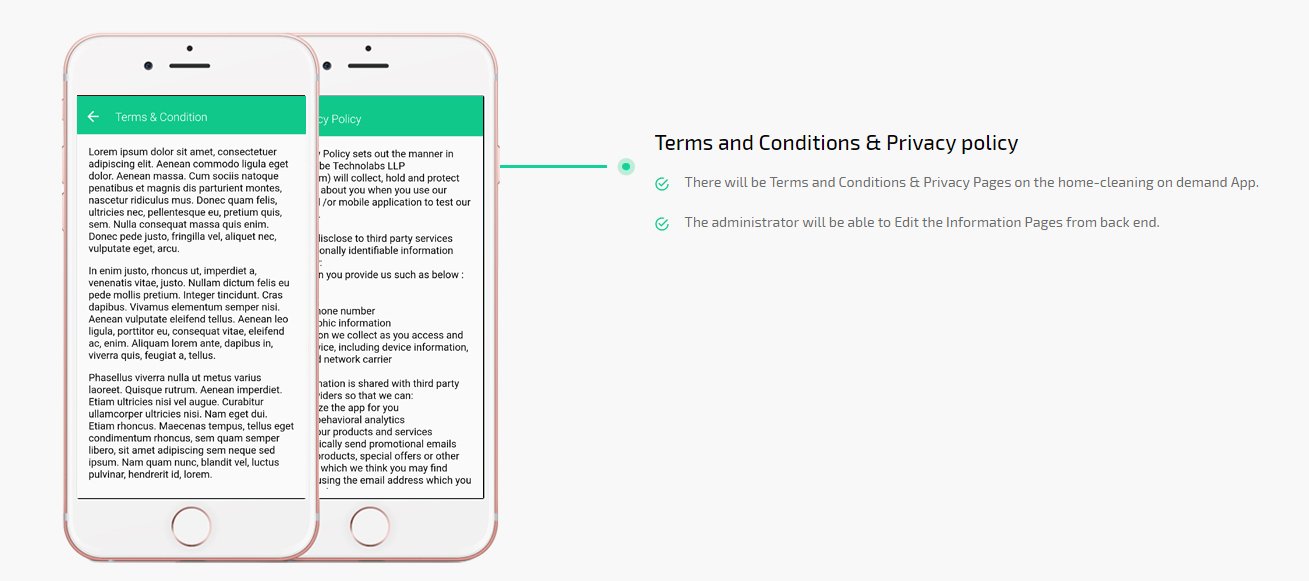 Pricing
LATEST IN TRENDS AND TECHNOLOGY, THIS UBER FOR MAIDS APP Clone IS POWER PACKED TO RICK
your business world! Pay the minimum and reap maximum benefits with our app! Kick start your own business at unbelievable prices!
get my price