A Grocery Delivery Script?

How much does it Cost to Develop
Developing a complex app such as grocery delivery app is not only a time consuming task but a very costly affair. Thankfully the technological experts at CubeTaxi have already developed the app which is in a ready to launch condition in just 4 to 5 days with your brand name and logo.
While there may be other players in the market offering you similar apps, we are stalwarts in this area because we have been in this industry delivering high quality 'On-Demand' apps since over a decade. Since this is our primary occupation, we've successfully launched over thousands of such apps. Our expertise lies in building, white labeling and launching apps on a daily basis.
When you purchase an app, it's not just a single system. It is a complicated network of multiple apps like the user app, the delivery driver app and the grocery store app, their front end and their back-end (administrator control panel) and so on and so forth.
In order to make purchase instacart clone process hassle free and easy, we have created packages for you that you may choose from based on your requirements. Take a peek.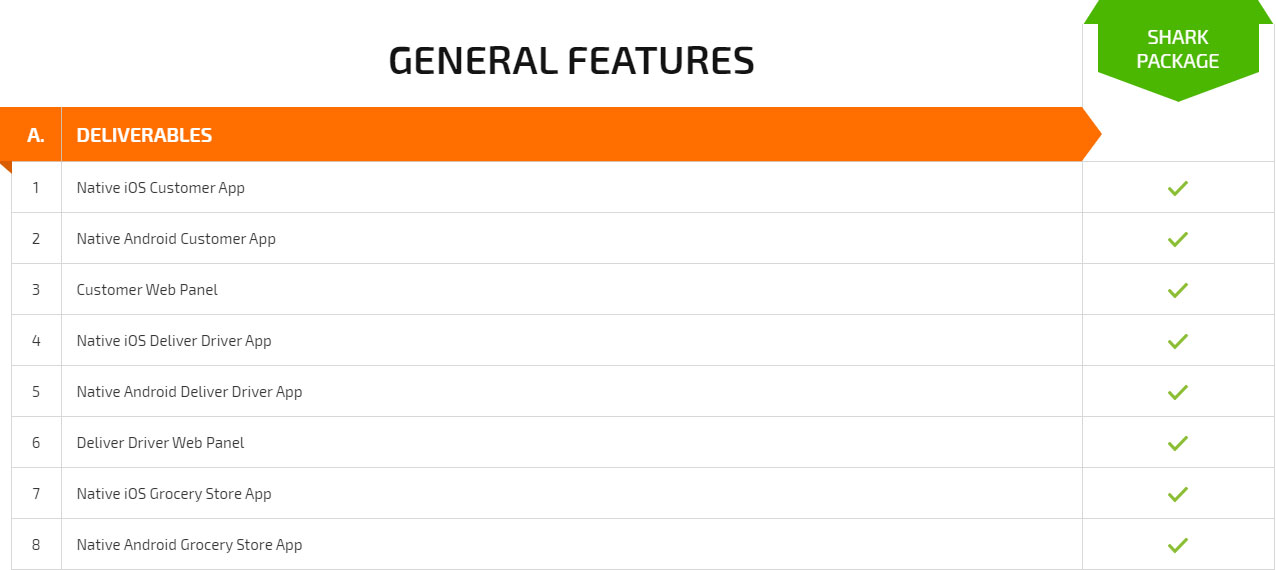 View Features & Pricing