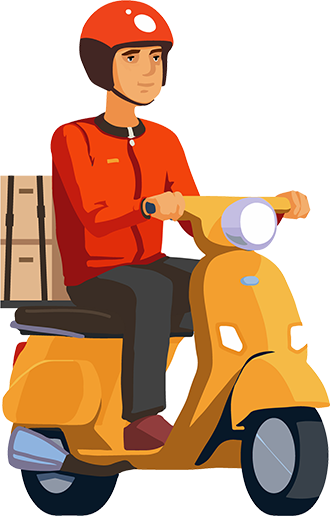 InstaCart CloneGrocery Delivery App Solution
The Corona Virus has presented the world with a unique and unexpected situation. There is financial crisis in just about every business sphere that you can think of. This could possibly by the best time for you to pull up your socks and get your business growing with the help of your very own 'on demand grocery deliveries app'. That is correct! Check out our completely ready mobile application that is loaded with top features that allows users to place orders for grocery and get them home delivered quickly and effectively.
Make sure that you utilise this opportunity to ensure that you reach the steps of success and help others in the world cope through the corona virus pandemic. Top features in our Instacart Clone app includes: Contactless Deliveries, Marketplace Delivery, Single Store delivery and much more! Join the bandwagon more!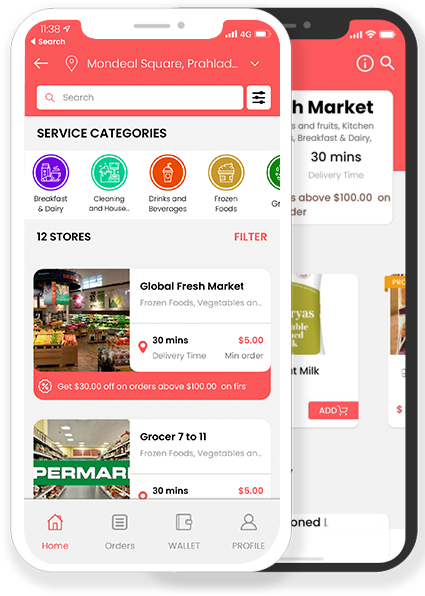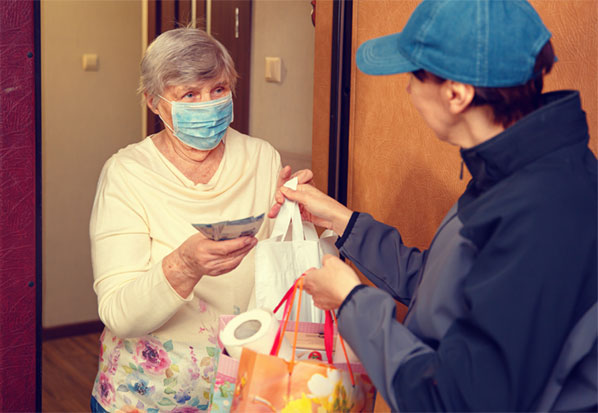 Don't let the Corona Virus Pandemic BREAK YOUR Grocery BUSINESS
Despite the consequences of the situation, survival demands food to eat and other grocery supplies to sustain a normal life. This is exactly where your business can pitch in. To cope with such desperate times your app will allow you to assist people to place orders for their daily necessities and get them delivered to their doorsteps while making money from your business.
The design of the app is specifically catered to ensure that the entire process of placing orders and getting them delivered to the customers' doorstep within a stipulated time is absolutely seamless. Our app has gotten very popular reviews from our existing clients based on its usability and technology.
To make the most of the current situation, many entrepreneurs are jumping on the on demand grocery delivery business and you too can get the best out of it. It might be a great idea to actually start this business off at a lower margin and gradually increase your margins as things return to normalcy.
Our Instacart Clone apps are ready to be launched in just 4 to 5 days and completely ready to get to work for you! Just get in touch with us and we'll help you to get the best of your business.
Flow of Grocery Delivery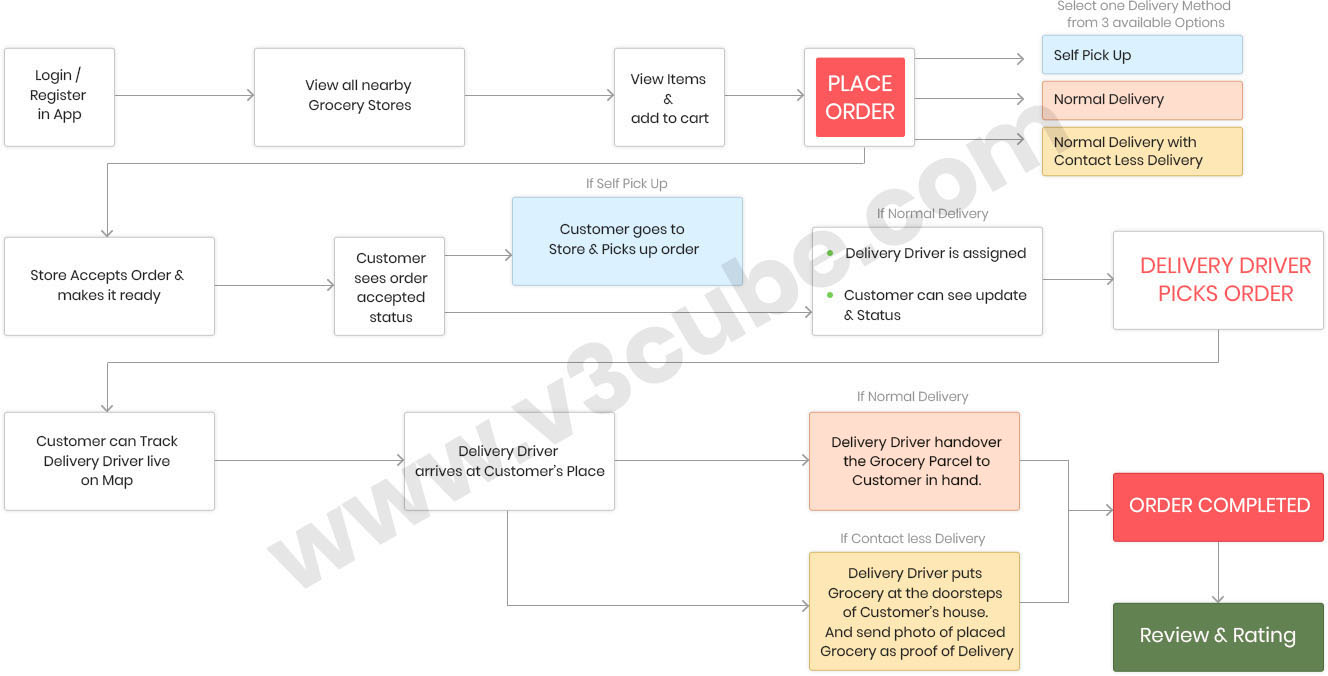 The Three Grocery Business Models
That You Can Explore With Our App
In case you want to make certain that your customers can place orders in stores that are closest to their position, this is the accurate app for you. While any store across the country can index in your apps, the customers' closest to the stores can see them. Once the customer logs in, they see the nearby store; they can click on it and buy items from it. Self employed drivers can register into the app and make deliveries.

In case you are an independent grocery store and wish for the app to just be available for your individual unit in your area or city, this app will work perfectly for you. This app can be a personal app that enables deliveries only in your area or city. It will not be available for any other store or company. You may use the app to dispatch across your own delivery drivers.

In case you are a well-built grocery venture with multiple grocery store outlets, this app can help your customers pick items from your store's branch that is closest to them. Instacart clone app is also intended to ensure that once an order is placed, the driver physically closest to the store is allotted to make the delivery.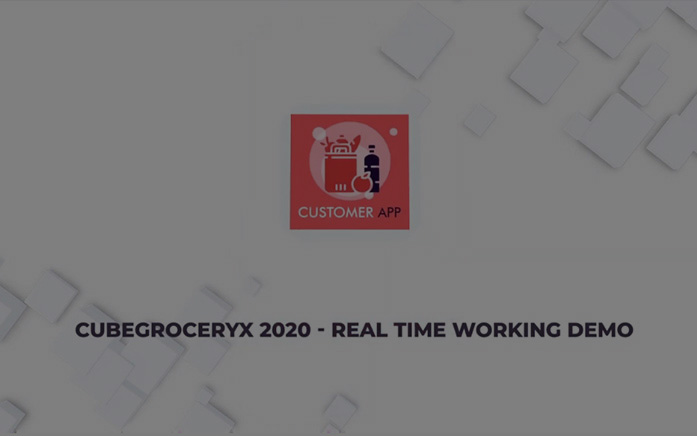 Drive through the Real Time Functioning with the Demo
Amid the Covid19 outbreak which makes the world and tomorrow uncertain, this is the business that will generate maximum profits your way. Don't believe us? Take a peek into this video to see the real-time functioning of the app, how it works, how customers can place orders and so on and so forth and also get a glimpse into the all intrusive admin panel.
Top Free Features of Your Instacart Clone Grocery Delivery App
We believe in giving you the best we can to ensure that you get more bang for your buck. Here's a list of all the amazing features that we offer to you absolutely free that other app sellers charge you for.
Don't limit your clients just to the apps! Enable them to order any way they like.
Our application will ensure that you may accept orders via

Android & iOS Apps, Website,
Phone Call to App, Administrator
and
Phone Call to Grocery Stores.
Take a Quick Look into our Grocery Store Application
Indulge into the inner workings of the application so that you can know everything that there is to your new businesses On Demand Grocery Delivery App like InstaCart right here!
Customer App
Delivery Driver Apps
Grocery Store Apps
Pick the Best On Demand Grocery Delivery App in the Market!
Take a look at our Top Features!
Top Demand Grocery Application Features
Things that make our app a cut above the rest
Do you know what makes our app the best one in the market? Apart from the fact that it has been crafted to be loaded with the best features in the market, we also have experience in building these applications for over a decade. Read up on everything that we have to offer!
Customer App
Delivery Driver App
Store App
Website
Admin Panel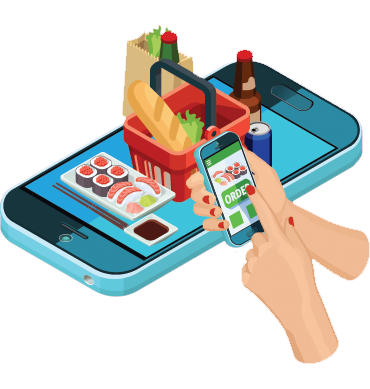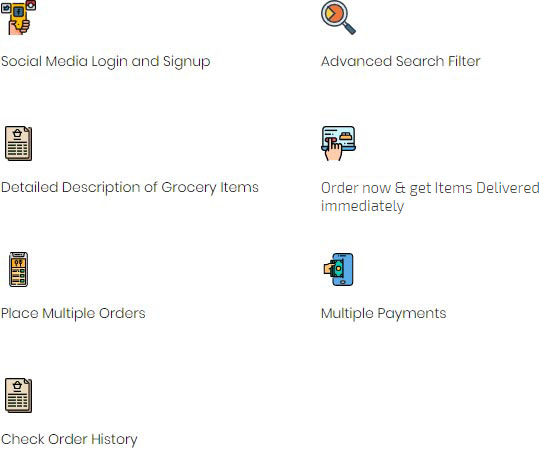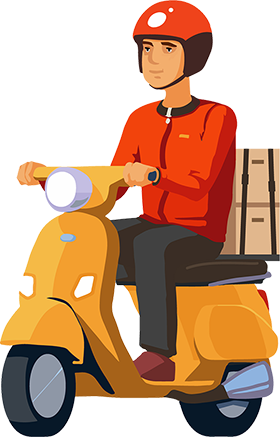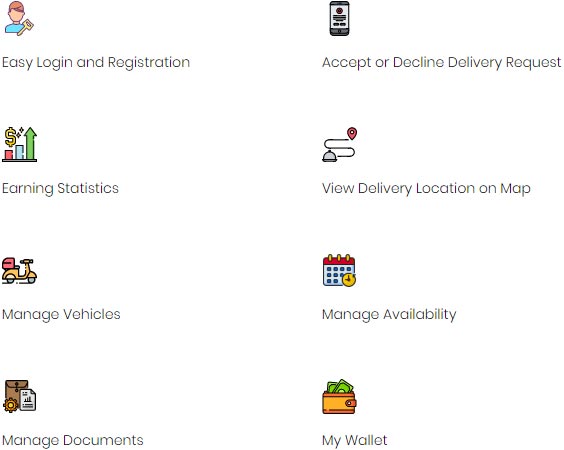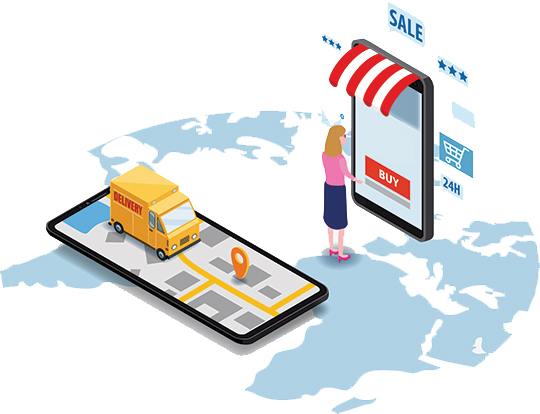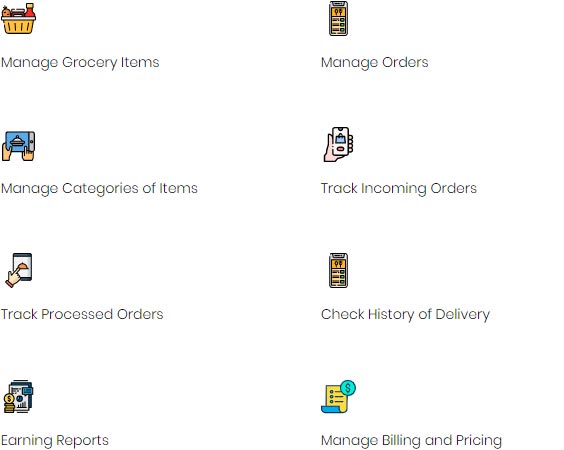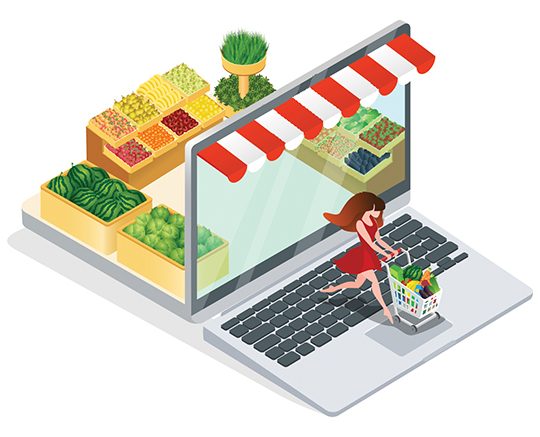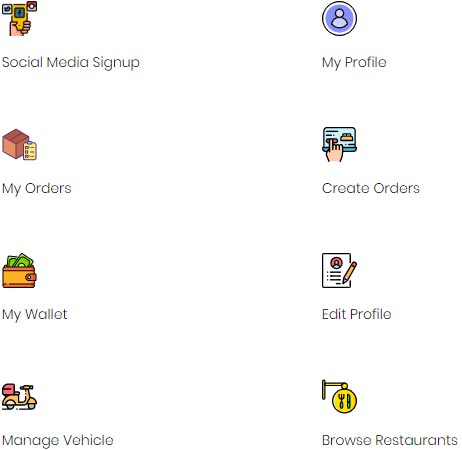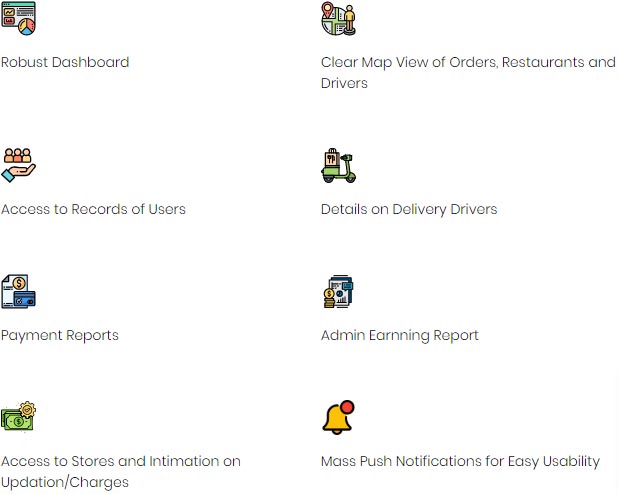 How Expensive is Building an
On Demand Grocery Delivery App like InstaCart?
When it comes to developing an app from the first block, it may get very costly, all too soon. As you start developing this app, you will quickly realise that a proper timeline and price estimate on it is next to impossible. As the app develops, tasks become difficult, and the clock continues to tick. And while all of this is going on, you will continue to spend money on it day after day.
Nonetheless, there's no need for you to get worried about it. Our app is in absolutely ready condition and we only take about 4 to 5 business days to make sure that your app is launched on the Google Play Store and the iTunes App Store. We white label the Instacart clone app with your logo and brand name and also integrate the language of your choice and the currency that works in your local country.
What's more, we've developed packages so that you don't have to end up paying for anything that you don't see fit for your business. Take a look at all the features available in each package and decide for yourself so as to which one is the best business choice for you!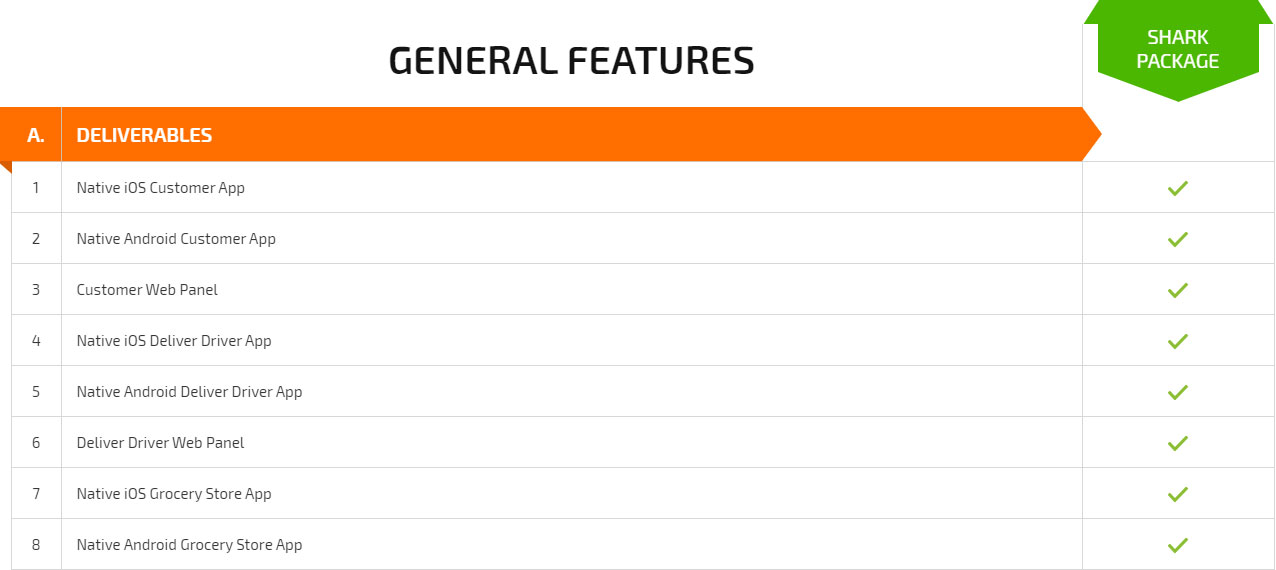 View Features & Pricing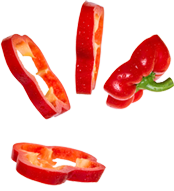 Real Client Reviews
Don't take our word for anything that we say! Just take a look at our client's reviews to understand how it was for our clients to work with us and the quality of our application systems.
Want more than just Grocery Delivery?
Then stop looking further! Why should you have to restrict your business to just grocery delivery when there is a plethora of other services that you can get from us. Our other delivery apps include services such as pharmacy delivery, parcel delivery, food delivery and much more.
But that's not all! If you want to combine multiple delivery apps into one, we sure can help you do that as well. Here's everything that we can assist you with. Take a look and get back to us!
Technology
Only apps built from the best of technology can last in this business. This is why we focus our attention to getting the best resources to build your business apps. Our team of expert professionals rely only on state of the art infrastructure and latest in technology. Look for yourself!