When it comes to building your own business, we all have our heads in the cloud. We love to indulge in our fantasies and like to believe what we are told and also like to take the easy way. But business today is unlike any other business that has been in the last few years. The market today is extremely different from that which it used to be. Customers are more experience centric rather than price centric. Maybe, this has been the biggest causal reason for the evolution and growth of on demand Uber like Handyman Applications. If you have been trying to kick start your own business in the similar lines, here are some of the top secrets of the Uber like Handyman app that no one tells you about!
You can not build this app on your own
You will find the internet flooding with information on how you can build your own on demand Uber like Handyman app and get cracking with your business. However, what no one tells you is that unless you are technical genius, building an app isn't all that easy. More so, when it comes to such complicated on demand apps.
Such apps have multiple sides to them. We keep calling it Uber like handyman app because the flow of the app is just like Uber, but the format of the hiring service may be different. So, there are aspects to the app that includes the Android app for the User, iOS app for the User, Android app for the Handyman or Service Provider and iOS app for the Handyman or Service Provider, the Website for the application, and the admin panel.
Therefore, unless you are a wiz in Android, iOS and PHP development all by yourself, you will not be able to build it yourself. You had best rely on a reputed on demand mobile app development company that offers white label services. That will ensure that you don't have to toil away at first learning all that there is about coding and then finally get cracking on the app.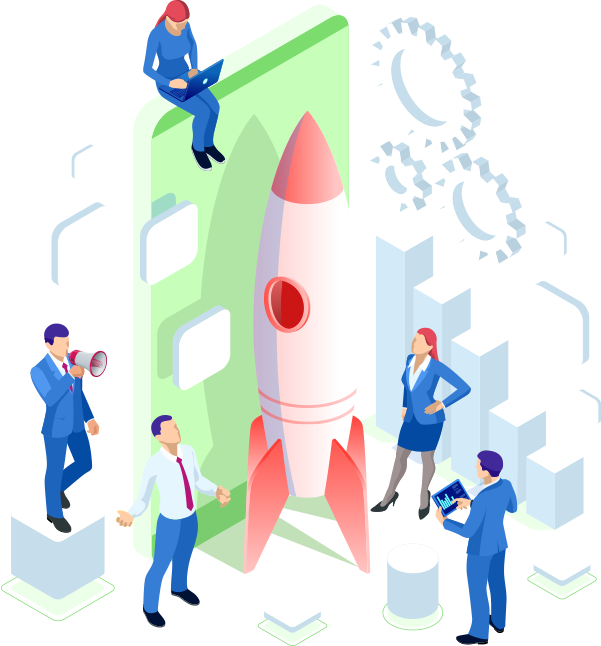 Building an uber like handyman app is an expensive affair
Another very important thing that people don't usually know much about is that building an app isn't always cheap. We'll get to the cheaper option later, but first it is important to understand why it is expensive to build the app.
We have already discussed how many components there are to building an app including android and iOS apps for both user and service provider, a website and the admin panel. This means that you will have to hire at least the following resources:
Android developer
iOS developer
Quality Analysis team
Systems Analyst
Data Base Analyst
Business Analyst
Content Writer
Project Manager
Now, bear in mind the salaries for all these resources, not to mention the rent on a place to develop the app (development center), the infrastructure needed to build these apps, the technology stack for the same and so on and so forth. All of this costs at a pretty penny.
So, coming back to the cheaper option, you can alternatively opt for the ready made apps built by a white label company. This is a lot cheaper because the app is already ready and in a pre built state. You basically don't have to spend a dime on anyone or anything. So, all you need to do is find the right company and then buy the app from them.
Reaching the market can be a big problem
The thing about mobile apps is that there are way too many already present in the market. So, unless you have something extraordinary to offer, there's no way you can make it big here. This means that while you may have built the right Uber like handyman app, it doesn't necessarily mean that it will hit the market.
Basically, it is not just about the app's quality. Building an app can take anything from 14 to 18 months. The market place is continuously evolving. Consumer's behaviors are changing and what is currently trending may not be so in the next couple of years.
The easy solution is obviously to opt for a ready-made app that can get you to the market in less than 4 to 5 business days. That way you can make sure that the app is always on point and in relevance to the market requirements.
The other issue is that getting your app approved on the Google play store and the iOS app store can be a big challenge. There are many technical reasons for which an app can be rejected on the app store. So, the best way to make sure that your app is definitely accepted in the mobile app stores.
Conclusion
Before you get in over your head in any kind of business, knowing the problems is extremely important. If you can make sure that you move forth knowing everything that there is to this business, you should sail through very well. All the best!