Ridesharing is a concept that has gained prominence after the inception of Uber in 2009. Thereafter many new ridesharing ventures came into the forefront that in turn has increased the revenues of the ridesharing industry to a great extent.
With simple operations the app guarantees fast rides for the riders. At the same time the app supports the ridesharing industry to manage their fleet in a smooth manner and to the drivers to work in a smooth as well as swift manner thereby supporting them and giving them the opportunity to earn a good sum of money through the same.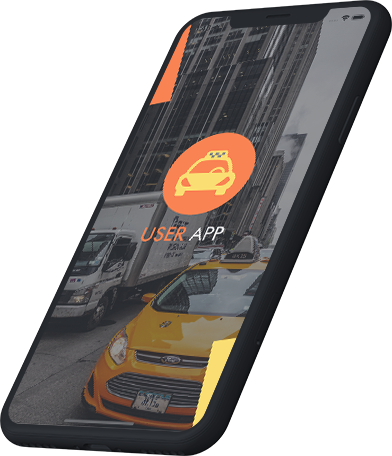 These factors in turn have enticed the attention of new ridesharing startups in turn to adopt the customizable solutions that will ensure a fast launch among customers thereafter ensuring enormous revenues right from Day 1!
In this article the customizable solution we will talk about in particular is the Riide clone that has been built with the tinge of the popular app Riide app.
Here's all about Riide clone. Upon knowing in detail about it we will identify the advantages of this solution which in turn will help you understand why you as a ridesharing industry owner should adopt the solution today.
About the Solution and Its Standout Qualities
The solution is develop with the tinge of the popular ride sharing app providing services. This include places like the USA, UK, Canada, etc.
With very easy operations the on demand ridesharing app offers fast rides. Also helps the ride sharing startup to perform their ride sharing business with ease. Hence enables to streamline their daily tasks.
All these factors in turn make it clear. Thus that adopting the solution for your new ridesharing startup is a great move.
Advantages of Riide Clone – Why Adopt It
Provides Fare Estimate of Ride – The solution provides a fare estimate of the ride at the beginning of the ride to the rider. Thereby ensuring transparency to the rider in relation to the ride accessed by them.
Pinpoint Address on Ma p – To support the rider provide their pickup location to the driver. Thereby supporting the driver to perform their tasks with ease. The solution offers the accessibility to pinpoint address on map.
Rate the Drivers and Riders – Both rider and driver can rate and provide feedback.
Pay via Cash, Card or Wallet – The solution supports payment via cash, card or wallet. Thereby making ride booking easy and convenient as well as swift and efficient all at the same time.
These factors thus, if you are setting up your new ridesharing industry, adopt the Riide clone taxi app. This will ensure easy onboard, fast ride services. Thushuge revenues right from Day 1 for your new ridesharing startup entrepreneurial venture.