When it comes to Taxi Ride Hailing Business, only one name comes to mind "UBER". Uber doesn't need any introduction. Took transportation industry by storm, Uber is a huge success which every entrepreneur like to imitate. Well, not exactly but we can do a similar type by building Uber Clone App.
If you wish to enter the on-demand transportation industry, buy a white-label Uber Clone App that allows the company to launch it in just 5 days. Surprised? Well, Uber Clone Script is a complete on-demand exceptionally loaded with feature Uber Clone App is available on both native Android and iOS platforms.
Reasons To Buy Uber Clone Script
The foremost reason is, you are inspiring an app from a successful business model. Uber has a name that goes with the impression. Building an app like Uber will be no less bringing you the merits and profits.
It is a customer-centric app that establishes your taxi riding business as a brand
It increases accessibility
Builds customer loyalty
Rise in profits
Improved customer service
Easy to reach out to the masses for any announcement
Stand ahead in the competition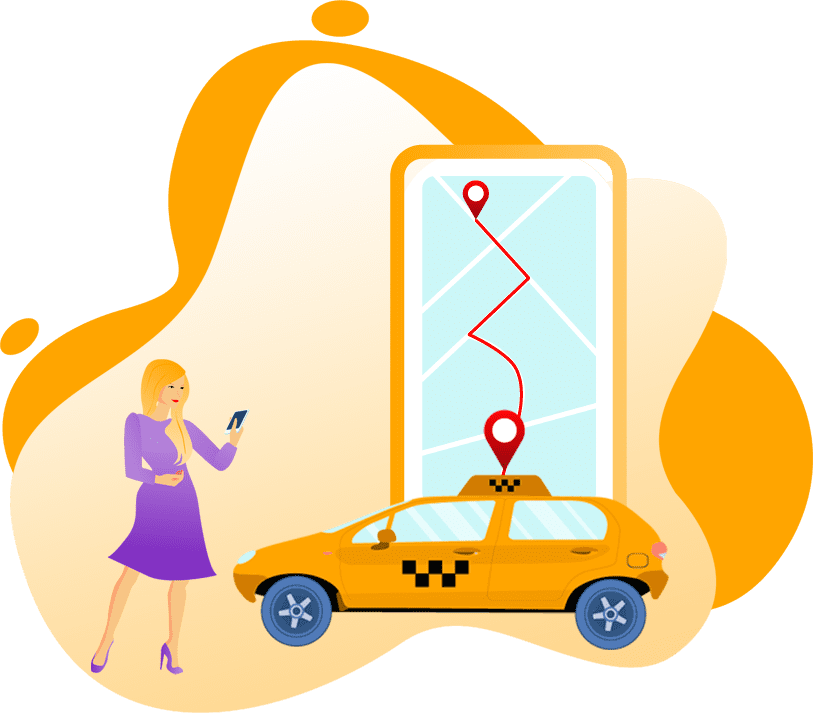 How Shall You Expand Your Ride Hailing Business With Uber Clone ?
With the right promoting techniques, you can monetize your Uber Clone App.
It is important to know where you advertise. Highlight the 3rd party advertisements and promotion by strategically placing them so that it immediately catching your customer's attention.
Different ride choices different fees
The Uber Clone App will provide a wide range of vehicles to choose from for the customers. For example, a ride in a luxurious Mercedes will be slightly higher in price compared to usual cars.
Charging commission from driver's earnings
You can charge a basic % of commission from the drivers and customers which will give a boost to the revenue model
When the ride gets canceled the customer has to pay the cancellation fees
Apart from charging a commission, you can charge a flat booking fee from the customers.
Referrals and Loyalty programs
Referral programs are a big hit. Integrating it in your Uber Clone App can be a huge plus in widening your customer base.
Advanced Level Features That Helps Expands Your Customer Base
Multiple payment options
It helps people to pay with ease when they get to choose from multiple payment options. This in a way increases your customers, knowing that your taxi booking app is offering a wide range of options for payment.
Book now ride later
The feature allows the user to schedule the ride at a later date. For example, if a user needs a drop of at 2 am at the airport, he/she can book the ride anytime and schedule it. The driver will arrive at the said time for the pickup.
Book for others
It allows to boo the trips for family and friends using the "Book for Others" feature. Once the taxi ride is booked the details of the driver and the car is shared with the person
Gender preference ride
This feature enables women to safe drive by allotting only female drivers. The feature allows the women to ride with peace of mind at any time of the hour.
Ride for disabled and car seat preferences
Users that are disabled or riding with the child needing a car seat can choose the preference. Thus the filter option will provide the vehicle with such amenities.
Corporate rides
The user when traveling for business purposes can choose this preference feature. The charges for the ride will be paid by the company.
Ride-sharing/ Carpooling
It allows multiple users to book the same ride for the same destination, allowing them to share the ride. It cuts the ride fare. A must-have feature to have in your taxi booking app.
Multiple stop points
With the unique pause feature, the user can drop off at multiple stops allowing them to take care of the work on the way. This includes shopping grocery, buying a meal, etc. thus allowing the driver and admin to earn extra earnings charged for the waiting time
Multi-lingual and Multi-currency support
Integrating your App like Uber with local currency and language can make it easy and quick for you to launch anywhere globally.
What More You Can Achieve Buying Uber Clone App
Once you have established your taxi-ride-hailing business, you can further expand by integrating more On-demand service delivery with it. You can build:
Uber Clone Grocery Delivery Services
Food Delivery App
Uber Clone Salon Booking App
Courier and Logistics services
Uber Clone Health services and so on
Integrate It With COVID19 Safety Features
The world is getting back to normal. However, this new normal comes with safety measures. Thus, it is important to have these COVID19 safety measures in your App like Uber.
This not only creates a first-hand impression amongst your customers that you are stretching an extra mile to make sure that they are safe.
Thus, care must be taken and it would be valuable if your Uber clone app had advanced safety features that would benefit drivers and customers on the road enhancing your taxi riding business. The feature shall include:
Mask verification
Safety checklist
Reject rides
Limit passenger rides
Feedback and ratings
If you are still thinking to launch your ride-hailing business, this is the right time to do with Uber Clone App.
Collaborate with an app development company that builds you a high-end scalable Uber Clone App . Get the live demo to know its functioning and the features in real-time before you make the purchase. The clone app is a 100% customizable, white-label solution with exceptional features and a user-friendly interface to expand your ride hailing business.