A big news in the Taxi industry has hit the streets of California as half a million taxi drivers associated with Uber and Lyft wait its impending doom that is hinged upon a recent law which is currently stayed by the courts in the Golden State. While most people are aghast with the news, it doesn't have to be all that bad for you. The uber like taxi app is at an all-time high popularity rate right now. With the help of the right kind of app, you can make sure that you enter this business as the two biggies, Uber and Lyft exit the operational field of Cali.
What is going on with the new law?
Well, unfortunately doing a business isn't very easy. People are always eyeing you, seeing what is making you successful and there's always going to be someone who will find your business model unethical or unsupportive. This is exactly what is going on with California. While California happens to be one of the states that receives the heaviest taxi traffic and footfall owing to well, Las Vegas baby, and of course Hollywood, there are still certain regulations that are being imposed to make the taxi seen practically impossible to be driven (see my pun here) with the aggregator model.
What is the aggregator model?
The aggregator business model is one in which a business makes itself available as a simple platform. Its only service is to connect the service provider and the service seeker. In this case, the service provider does not have to be an employee. They can be independent individual contractors simply using the platform by paying a fee to get more jobs.
For both, Uber and Lyft, the same model applies. Many drivers register into the app as freelance drivers with their own cars and continue to get jobs through out their shift. However, the recent mandate that is beginning to make it to the news dictates that Uber and Lyft will have to treat these individual independent contractors as employees rather than freelancers. So, instead of them paying a fee to Uber and Lyft for using their platform, Uber and Lyft are expected to keep the money that comes from the rides and pay a salary to the employees apart from all the benefits that go with employment.
This is not an idea that both these industry mammoths are finding comfortable to work with and with an app that has popularity all over the world, it makes absolutely no sense for them to go about changing their business model and app's functionality and operation for one state.
So, how can you start the same business with uber like taxi app ?
Well, you can do whatever you like so long as you don't follow the completely same business model. There are two ways you can go about it:
If you are already a taxi driver/ car owner
Instead of registering in a separate app in hopes of getting jobs, buy your own on demand taxi booking app to digitize your individual services. This will ensure that even after Uber and Lyft stop being your business crutches, you can run freely and get job requests by yourself.
You will certainly have to put in some amount of effort in promoting your services reach out to your existing customers and so on and so forth, but getting your own app will definitely grow your own prospects of growing your business.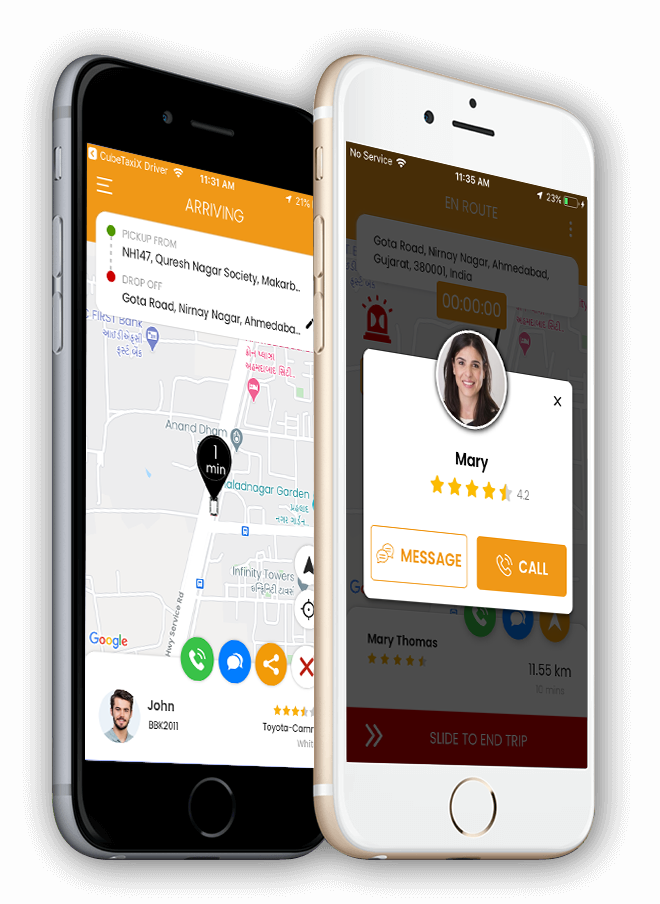 If you own a fleet of cars and drivers
If you are already a taxi service business with a fleet of different cars an drivers, this is the best opportunity that could ever be for you. You can not only make sure that you grow as a business, the void left behind by Uber and Lyft will become absolutely ripe for the taking.
All you will need is your own online taxi booking system, which should include an Android app, an iOS app and a website. And don't worry; it won't be as expecting as you may fear for it to be!
How much would it cost to get your own on demand taxi booking solution?
The taxi booking apps and websites have been around for almost a little less than a decade now. Ever since Uber showed the proof of concept, more and more entrepreneurs have been keen on starting their own on demand taxi for hire business with the Uber Clone app.
There are two sides to this popularity. The first one is that the level of competition in app making has grown so much that the cost of these ready made taxi booking apps have gone down. The second part is, while these apps may be cheap and available by the dozen, not everyone will work as well as you would want for it to.
Uber like Taxi App
Therefore, if you are truly planning to invest in an on demand taxi booking solution, make sure that you take a live demo of the app before you invest even a single cent in it. Also, make sure that the company that has built your taxi booking app in California has at least 7 to 8 years of experience in building, white labeling, and launching on demand apps in the market and has popularity when it comes to the on demand taxi apps.
What's more, it may be worth your while to take a look at their client reviews to find out exactly what kind of service you can expect from them. Also, remember to secure the source code of the on demand taxi booking software as you buy app like Uber, so that you don't have to depend on them for making any kind of changes or updates to the app in the future, if ever the need arises. Don't forget to also ensure that apart from the app itself, the user also has the power to make bookings using the website itself for your taxi business in California.