If you are already into the food delivery business, then an online food ordering script app like Zomato clone would really help enhance your business. But that's not all. The process of growing your own food delivery business can be a tricky one. But, with the right guidance, you can achieve it all.
Here are some of the top tips from industry experts to help you enhance your online food ordering script using the Zomato clone.
Have the app ready to roll
The most important aspect of an online food ordering business is the application. The app that you have is the center of your business. That is what your customers are going to use to access your services. This is why; you have to make sure that your app is absolutely flawless.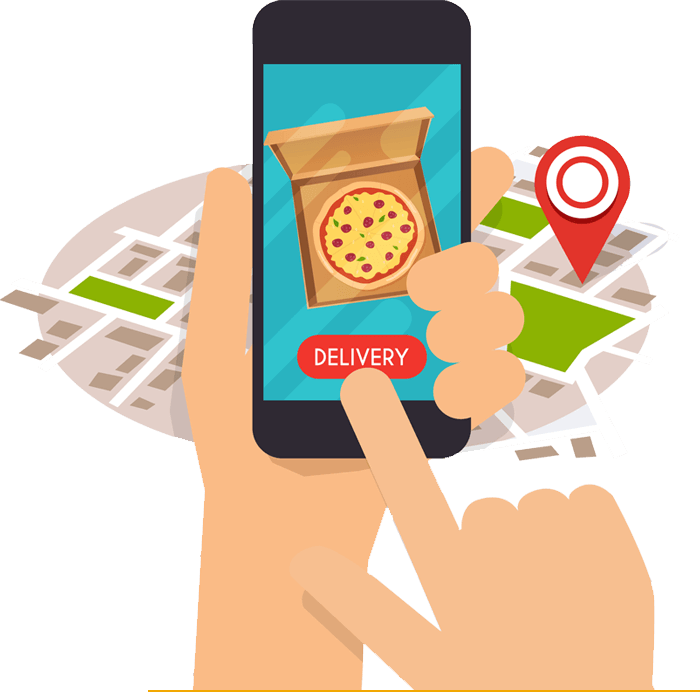 Please understand that the market today is extremely competitive. There are many food delivery apps available in the market today, and unless you want your customers to roll into the arms of your customers, you have to make sure that your app works wonderfully across different platforms.
Not everyone is an android user nor is everybody an iOS user. This is why; you must make sure that your app can work well across both the platforms and multiple kinds of devices.
Delivery Network
The next big part of your online food delivery business is the delivery network. You have to make sure that you have enough number of delivery personnel so that your customers don't have to wait for long to get their deliveries.
Food makes people impatient. They want what they ordered when they ordered it. A maximum of 30-40 minute delivery window is acceptable but no more than that. The easiest way to do that is to make sure that you can enable freelance delivery drivers to sign up for your app.
By making each delivery they can earn money. They simply need to register in your app and then upload their documents for your approval. If you do, they can start receiving delivery requests. As they continue to make deliveries, they make money and so do you with each and every order processed through your app.
Assigning and tracking deliveries
This is where the admin panel of the app comes into picture. You should be able to make sure that you can keep an eye on the graph of the orders. The admin panel will allow you to see the number of deliveries being made; the specific areas that are hot spots for food deliveries and you can also keep a track of the delivery drivers.
This will go a long way in ensuring that you know exactly which regions are more intense in terms of orders and which areas need more focus. Tracking deliveries is important for your users as well. They need to be able to make sure that their delivery is on the way and what is the estimated time of delivery.
Setting up a standard delivery procedure
It is very important that you have a standard operating procedure put in place. There are many components to an app like Zomato. There are restaurants and the cooking crew, there is the delivery chain with the delivery drivers, and of course there is the admin aspect of the app.
This is why; it is of critical significance that all the components of your app like zomato are in sync. Since there are many restaurants registered on your app you have to make sure that the crew of each restaurant is trained in using your app. The delivery drivers need to be able to co ordinate with the restaurant. And both these elements should be able to be accessible by the customer.
How to market your business?
You need an excellent marketing strategy to ensure that more and more people download your app. As mentioned earlier, there is hardly any shortage of food delivery businesses around. This is why; you have to be able to make sure that your app is advertised properly.
Make a proper marketing strategy and utilize all sorts of social networking platforms to maximize your online mileage. It might even be a great idea to create promotional offers and provide discounts to your customers. This can be in the form of enabling referral codes or promoting newer restaurants.
One of the best kinds of discounts would be the residual kind. This means that once the customer places an order using your platform, they get a certain percentage of discounts on their next order. This will entice your customers to keep returning to your app and continue placing orders through you. Each order brings you money.
To incentivize the delivery drivers, your app should also have the option of enabling your customers to provide tips to the delivery drivers. It is a great way of allowing your customers to show their gratitude towards the delivery personnel and an even better way for the delivery drivers to feel motivated to make more number of delivery runs.
Conclusion
Getting a great application is just the start of growing your online food delivery business. However, everything about the future practically rests on the quality of your script. You can truly enhance your business with the online food ordering script like the Zomato clone. There are many such apps available in the market, but you'll have to dig through the pile to sort the right one.
The only thing that you have to make sure is that you get the right kind of app in the first place. Look for a reputable online white labeled on demand app Development Company with expertise in building, developing and launching on demand food delivery app scripts like the Zomato clone.