December 17, 2019
Buy Ready-Made Taxi App like LeCab Clone and Grow a Revolutionary Taxi Business
An age-old saying goes that convenience is the key to life, and so true the saying is indeed. Today's busy and hectic lifestyle makes it all the more important for the human beings all across the world to receive convenience whenever they may be in need of it especially when it comes to travelling from one place to another, after all, who would like to wait for long hours in order to avail of a ride, correct? This, in turn, has led to the ride-hailing and ride-sharing industry adopting solutions such as the ride-hailing apps like Lecab, to make it convenient for the riders to avail of a ride just at the tip of their fingers and made the mobility as a service market an altogether profitable as well as flourishing market, so as to say.
According to recent reports, it has been found, that the mobility as a service market would be growing and would continue to grow for years to come especially between the years 2019 to 2025 at the rate of a CAGR (compound annual growth rate) of 35 percent.
The figures are enough to depict the overall promising and flourishing future of the mobility as a service market. Especially, thanks to the presence of the LeCab ride-hailing solution, the mobility as a service market has seen an exponential rise.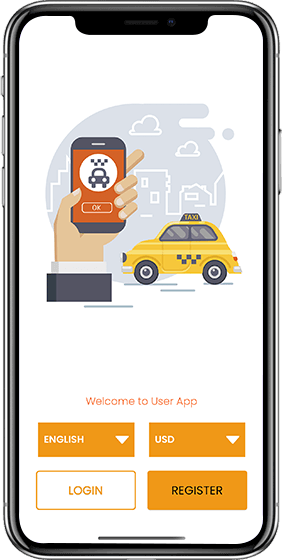 So, let us first discuss a little about this solution.
LeCab – About
The ride-hailing service provider, LeCab was created in the year 2012 and since then has become popular mostly among those living in France.
The solution is popular as a French-based technology startup that innovates and creates an overall unique intersection of mobile transportation and car transportation and currently it has a fleet of around 1000 Peugeot 508 sedans each having an iPad on board and thanks to its unique ride-hailing services, the solution has gone on to become one of the fastest-growing ground transportation companies in France that serves over a thousand customers and around 3000 corporate accounts.
Now that we have a brief idea about the solution, let us understand some of its unique attributes that have made it popular among new ride-hailing industry owners and motivated them thus to buy ready-made taxi app like LeCab Clone.
To answer this question, we have listed down some of the attributes of the solution.
Unique Attributes of app like LeCab
Easy booking and cabs are available at a fixed price
It is committed to reducing carbon dioxide emissions and thus the rides provided by their solution makes sure to emit zero carbon dioxide, on a whole
Ensures that the riders can avail of rides anytime and anywhere
It provides cost-effective rides to the riders by allowing them to choose from different ride types like shared transport, transport vans, etc.
Through all these attributes and unique features, the solution has become quite popular especially among budding entrepreneurs keen on digitizing the services of their ride-hailing industry or are just stepping into the world of business and motivated them to buy ready-made taxi app like LeCab clone.
However, the question that comes into the mind is why buy a taxi app that is already ready.
Well, the answer to this question is simple. Building an application from scratch is a herculean task which consumes both the time as well as finance of the business owner, especially, if it is a ride-hailing industry, since, to build the app, you would need a large number of fleet, drivers, etc., along with some unique features, which, in turn, would add to the cost.
This, in turn, makes it necessary for the ride-hailing and ride-sharing industry to buy ready-made taxi app like LeCab clone which would already be having all the prerequisite features to mark the overall success of the ride-hailing industry, capture the attention of the riders, and ensure its profits right from Day 1!
So, concluding, if you wish to capture the attention of your riders with a solution that can take your ride-hailing business towards new heights, buy ready-made taxi app like LeCab and see yourself gaining huge profits and delivering unique ride experiences to your riders, at the same time.