Invest In The Best Taxi Booking App Script
A Product That Has Been Designed By Our Highly Skilled Developers
We are taxi booking app script development company and we have been in this business for a long while. We take pride in the fact that we are the best in the taxi app solution business and app that we will design for you will be done so with perfection and precision - a perfect work of art, technology and passion.
We will ensure that your taxi booking app is the best in town, making you the most successful businessman of your locality. Once you select your template, we will painstakingly design your app, taking into considerations your business needs and requirements, including the language and currency that you want it in.
Developing taxi booking app script like Uber is now second nature to us and that is why you can rest assured that your app will be super efficient and bring you returns beyond your wildest imaginations.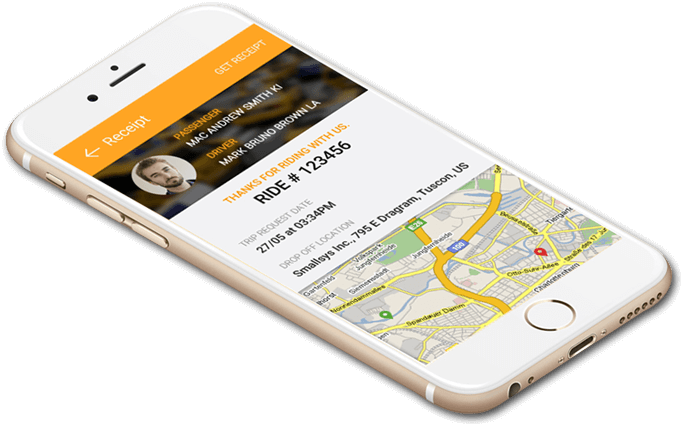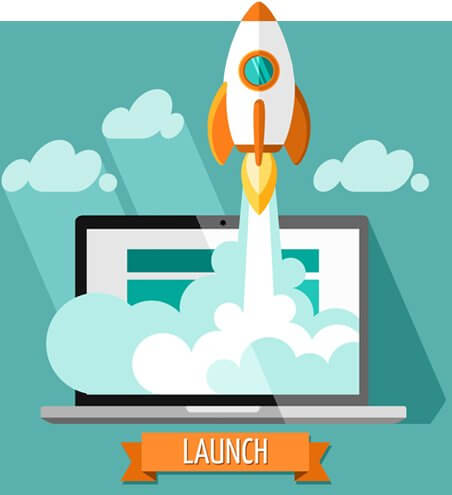 Taxi Booking App Script Solution
Just 5 Steps To Getting And Running Your Own On Demand Taxi Business
A Taxi Management Solution That Can Be Adapted And Used For Multiple Purposes
From The Best Taxi App Development Company
Our taxi booking app script can be tweaked and tailored to support​​ any unique transportation app ideas by all new enterprises and start-ups as well as fleet management solutions for other venture.
All you need to do is say the word and we will design, customize, configure and launch it for you. We also pledge to hold you r hand throughout.
With a price plan that is very competitive, you get a product that is a class apart, in a niche of its own, with the quality, features and function ability that provides a flawless operation for all its users. A product that is in a class of its own indeed!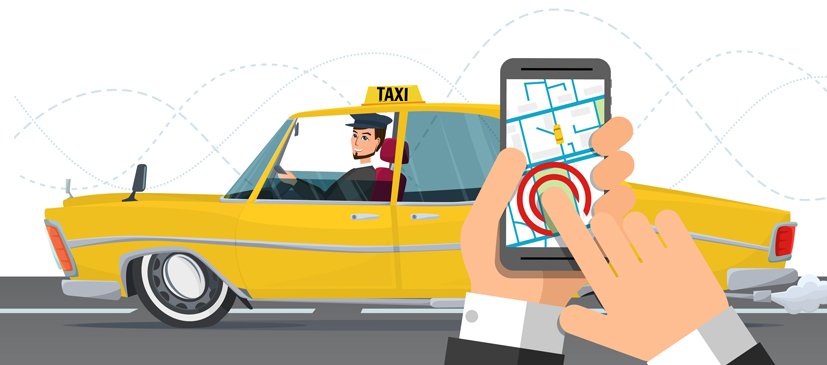 Why Buy Your Ready Made Taxi Booking App Script From Us?
We have the know-how, the expertise and a technically proficient team that know exactly what you want and will deliver it to within your time limit, getting your app ready to launch in just two days. We are the best in the industry and the high quality of our products speaks for themselves. You will not get a better deal anywhere else for taxi app or on demand app clone.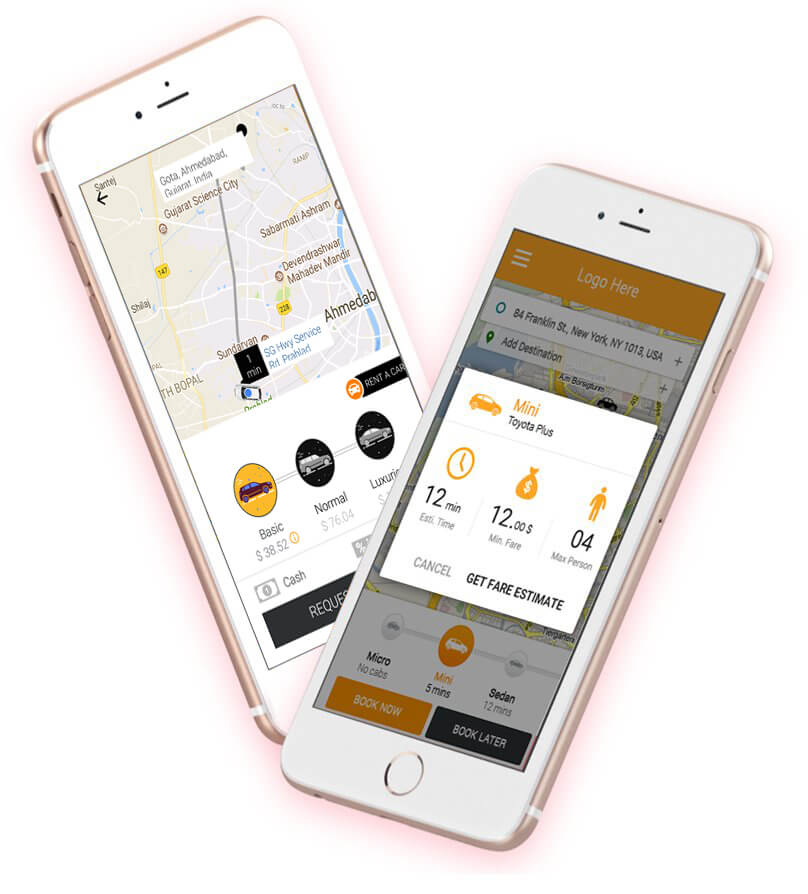 Passenger App

Easy registration
Ride now or later
Estimated fare on demand
Accurate arrival times
Tracking feature
Alternative payment options
Driver App

Easy Registration
Availability Toggle key
Real time request alerts
Facility to accept/reject rides
Built in navigation system
Admin Panel

Secure login facility
Manage drivers , customers and vehicles
Tracking of trips
Facility for manual bookings
Manage tariff and site settings
Analytics and reports
Taxi App Solution: The Biggest Business Break!
Taxi apps are the easiest hack to a quick and easy successful business today! With our unbelievably advanced Taxi booking app you are sure to make it big in the industry. We present to you a unique, powerful and user-friendly app that can help all your customers to book taxis effortlessly just with a click of a button. Begin your own business with this unique Taxi booking app script now!
App Based Taxi Booking Solution
Our team of expert app developers presents a digital taxi app solution to change the face of your business entirely. Enjoy running your own app based on demand taxi booking service with this amazing app!​
Power-packed offer
Being in the app business since a very long time, we understand what it takes to make a business successful. Our on demand taxi app solution is a comprehensive end to end solution to enable you to kick start your business instantly.
One for the Rider
The main application is the user end app which is used by the rider to book taxi services. This app will allow riders to log in, look for and finally make a booking of the rides whenever required.
One for the Driver
This part of the application is for the driver to use. This Taxi Booking App Script allows the driver to register and make the vehicles available, accept and reject rides and keep stock of other details such as order history, fares, and much more.
One for the admin
Since the app owner has all the rights about how the app must be run, our team has built a specialized web panel to facilitate the admin. This panel will allow the admin to manage the entire app from one place and make as many changes as required while keeping a track on important information.
Is this business right for you?
Digitize your existing taxi business
In case you already have a taxi business and wish to extend your services through an easy to use digital platform, this is the right business for you!
Begin a new business venture in the transport sector
The transport segment is making leaps and bounds today. If you are planning to start your own business venture what better way to do it than going digital! If you want to start earning from your business right from day one without owning a fleet of vehicles, this is the right business for you!
Become a taxi enterprise
If you want to allow other taxi businesses to use your platform to give rides and earn every time any of these vehicles get booked, then this is the right business for you!
Top features for Riders
Since the riders are your end customer, we have loaded the app with the most amazing features to help and facilitate your riders in having the easiest taxi booking experience ever!
Free rides and Rewards
Who doesn't like free rides? Give your customers the ability to enjoy rewards for their loyalty in the form of promo codes, referral rewards and more!
Easy Payment Methods
Gone are the days of only cash. With the digital facilities, give your users the ability to choose how they want to make their payments. You can enable them to pay through credit card or debit card or even through an in app wallet.
Driver Ratings
Empower your users with the ability to provide honest feedbacks and reviews for drivers. You can now enable users to mention any dissatisfaction for correction on the app.
Scheduling rides
Scheduling rides is a very useful feature for the clients. People can now pre fix their rides based on their requirement apart from making the regular instant bookings.
Cancelling Trips
Now, your clients can cancel a trip that they no longer plan to undertake! Give your users the freedom to terminate or cancel rides if their plans change!
Top features for the Driver
Keep a tab on what you make
Your robust application allows the drivers to monitor and observe how much money they have been making with the help of the app. The app gives details of order history which shows how many rides have been booked, what distance has been travelled and how much money has the driver earned per ride.
Accurate Navigation
The app is integrated with sophisticated maps which enable the driver to reach the exact location of pick up as well as drop when needed even if he or she is unfamiliar with the geography and topography of the area.
Accept or reject rides
The driver isn't forced to take any ride that he or she doesn't wish to undertake. The driver is given the choice of accepting or rejecting any ride as per their convenience.
Get direct tips
The app also allows your drivers to get tips if the user is happy with their service. The driver does not have to pay the admin any commission from this tip value so he can enjoy it completely.
High value features- FREE of cost
We believe in ensuring that our customers can get real success out of their dream business. This is why when you buy this Taxi app from us, we give you many high value features that will assist you, absolutely FREE!
White Label the app
White labeling the app is very important to help you build your own brand. So, we place your brand name and logo wherever needed on the app.
Ability to launch globally
We cater to a global consumer base. This is why our app is non-culturally inclined to ensure that your end user base can be vast and varied. Our app is very carefully designed to make sure that it has global appeal.
Multi language options
We have been in the app business long enough to realize how much of a difference regional language integration can cause to success. This is why we incorporate an additional language based on where you wish to launch the app apart from the Standard English. We offer L2R as well as R2L languages as well.
Multi currency options
We offer to you the FREE feature of multiple currency options. This means that we will be integrating your app with the currency of your choice based on which country you want to launch it in. This currency will be an additional feature apart from the standard currency of USD.
Not just the app, but the source code too!
When you buy this app from us, we don't leave you dependent on us for all your future requirements. With the taxi booking app script, we also provide you with the clean open source code so that you can continue to modify and update the app with necessary enhancements as your business grows.
With this code, you can keep on growing the app as per your liking, by yourself, without having to come back to us again and again. Our developers have created it such that any developer from your end can modify it in future as per your preference.
Still not sure if this is the right option for you? Well, take a FREE demo and test the app real time before you spend a dime on it! We won't stop you! In fact, we insist that you take the demo of this app for as long as you like.
Try it out in the real world and get an exact idea of how the app looks and feels like. You can book rides, accept them, check the invoice and work with it just like a real app. And try it till you are a 100% satisfied with it! We are here to offer you what suits you best and makes you happy!